Fifty two projects have been awarded a share of £10 million to ensure homeless people are getting better help once they leave hospital.
It has been estimated that homeless people are six times more likely to attend A&E that people with a home. Alongside this it is also estimated that 70% of homeless people are discharged back to the street, without housing or on-going care needs for after hospital support being properly addressed.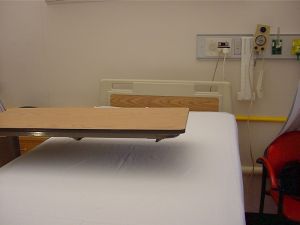 The project receiving a share are run by voluntary sector organisations who will work with the NHS and local government to make sure homeless people receive support and care once they leave hospital. This will then hopefully reduce the amount of homeless people being readmitted to hospital.
The funding will provide a range of things such as specialist training for hospital staff on the needs of homeless people, support to make sure their care continues after discharge, teams support homeless people find accommodation and 14 care beds for people discharged from hospital.
Public health minister Anna Soubry, who launched the scheme said that "In today's society, it is not acceptable that people are leaving hospital with no plans in place to address their on-going care needs. The £10 million we have awarded to these 52 projects will help stamp out the bad practice we know exists in some trusts when homeless people are discharged from hospital and ensure they have the support and care they need."
The project has been welcomed by homelessness charities with Rick Henderson, Chief Executive of Homeless Link, saying: "We welcomed the news about the fund earlier this year so it's fantastic to see details of the successful bidders and their plans for the money. The damaging cycle of homelessness, poor health and hospital admission is long-standing, but these grants will take a huge step towards tackling the issue. It is vital that these projects lead the way in demonstrating the value the Hospital Discharge Fund delivers for patients, communities and taxpayers so that improvements can be sustained for years to come."