Mobile phones and tablets have unleashed a new way to help and support people who have vulnerabilities.
This new app launched by Samsung aims to help treat the inability to make eye contact.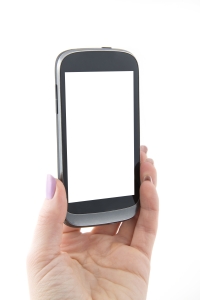 The app, called Look at Me, has been developed with Seoul National University Bundang Hospital and Yonsei University's department of psychology and allows children with autism to run a series of games, challenges and test which have been designed to improve their ability to make eye contact and enhance their social skills reports Mashable.
Parental feedback shows that almost 60% of the 20 children who used it over eight weeks were helped by the app.
Users have to complete six missions and they are recommended to use the app daily for at least fifteen to 20 minutes. One of the challenges requires users to practise forming certain facial expressions, whilst other prompt them to practise drawing facial features over existing photos.
Samsung is careful to mention that its results regarding the app's effectiveness are not conclusive; but if the parents surveyed are any indication, the app could be a boon for at least some families struggling to cope with the symptoms of autism.
You can download the Look at Me app for free.
What do you think of this? Tweet us your comments @suppsolutions
This blog post has been written by our sister company The Media Bubble who specialise in social media for the social sector.