The Evolution of Personalisation: Michael Patterson Looks at How & Why Ideas Change During the Journey from Inception to Implementation
The Evolution of Personalisation
The Big Idea
When central government has a social policy idea it will scrutinise the idea for compliance with 2 key principles:
Is it "marketable" in terms of the principles behind the social policy idea and the outcomes it is supposed to achieve?
Will it save money?
In the case of the Personalisation agenda the Government has had such thinking forces as In Control the NDTi and DEMOS to influence the "marketability" idea so that we can all be confident that it's a good social policy idea.
In circumstances of fundamental change as a consequence of the introduction of a new social policy idea, like Personalisation, governments like to pilot their idea first. Many of you reading this will be aware of the fact and outcomes of the Individual Budget Pilots. The key message from the Government about the Pilots was that people got better outcomes at a lower cost through access to personal budget. Put another way; it ticks the boxes on both of the social policy criteria I identified above.
There was much of value learned from the Pilots. I believe, however, that there are significant differences between the controlled environment and the potentially revolutionary impact of a full rollout.
The Implementation of Personalisation
The problem is that things happen to social policy ideas on their journey from inception to implementation so we should not necessarily expect to see Personalisation implemented in its pure form. Indeed it is likely to be implemented differently from one local area to another. But what do I mean by Personalisation in its "pure form"? Contrary to popular rumour, Personalisation is not about giving every "service user" from very client group cash to spend as they wish. The best enunciation of what Personalisation means can be found on the In Control website here and here.
Personalisation will need infrastructure and resources at local level for it to work. People working at local strategic level will be aware of the "transformation" agenda which is intended to create local infrastructure. That infrastructure will need to include:
A Resource Allocation System to assess and cost individual need
The implementation of contracting and money management systems
Assessment and person-centred, self-directed support planning (including incorporating existing good practice)
The notion of "co-production" and "co-development" wherein personal budget holders get to own the processes they go through and the outcomes which are agreed
Brokerage to assist personal budget holders to identify providers of support
The development of an economy of providers to respond to peoples' support choices and purchasing power
Review and learning systems
Money
Unfortunately there isn't always a close relationship between design and implementation. I want to return to the themes I've set out a bit later but first let's have a look at some findings of an In Control panel which is looking at the implementation of Personalisation.
In 2007 there were 60 adults in England with personal budget. Now there are 46,000 spread across 79 local authorities. The Government's target is for 30% of all adults with care and support needs to have personal budget by 2011 and the feedback from the In Control panel regarding the implementation of Personalisation gives some cause for concern if not surprise.
A Difference Between Vision & Reality?
One observation was that people are being given personal budget but not the right to control them as there has been insufficient cultural change (or "transformation") at local level. The focus of local authorities seems to have been on trying to change systems but not adapting to the new role and contribution of the budget holder.
Another of the observations was that the ethical values set out in the In Control "Ethical Values" which underpins the idea of Personalisation are being lost sight of. The stumbling blocks are lack of infrastructure, lack of cultural change within statutory and provider agencies and sometimes poor leadership. Where a positive was made it was often at the level of an individual within an organisation rather than the organisation itself.
Where a number of agencies are involved, which should be routinely the case where need demands, there is often failure of communication and understanding between professionals and a veritable obstacle course of different assessments to go through. There is also a predominant public sector culture which incentivises
...budget control, which is unsurprising, but should not be used to impair the self-directed nature of Personalisation.
Remember that the theme of this article is that social policy ideas have the potential to change from the point of inception to the point of implementation in ways their originators never intended. Much of this is historically to do with the infrastructure for the delivery of the policy and there are concerning signs that history may be repeating itself at least in parts of the country with regard to the implementation of personalisation.
We looked at Personalisation in its "pure form" as defined in the In Control "Ethical Values" & "Principles of Personalisation" documents and then we looked at what it means in terms of infrastructure. Now we need to look at that infrastructure again.
Resource Allocation System: In practice many local authorities are restricting access to a personal budget by retaining the Fair Access to Care (FAC) eligibility criteria as a gateway (or a barrier) to a personal budget. This does restrict the number of people who would be able to access the system and also enables local authorities to retain complete control of expenditure. FAC eligibility criteria are adjusted upwards when budget constraints loom just as Supporting People funding criteria were tightened for the same reason. However, local authorities do have to live within the budgets they set themselves and there is a very useful document here from Leicestershire County Council which sets out a clear local authority rationale for a Resource Allocation System.
Non-financial infrastructure: criticisms of the financial infrastructure centre around overly aggressive budget control, especially where more than one agency is involved in financial decision-making (typically the NHS and Adult Social Care) but that people are finally getting personal budgets even if they do get assessed to death on the way.
The real problem lies with local authorities being able to implement a "care management" system which supports personal budget holders to decide what outcomes they want and how to achieve them and also reviews and learns from the experience of personal budget holders.
People get personal budgets but often no control over how they are spent because the point of having a personal budget is not understood. Support providers are still considering their response in many cases so we have not seen the development of a proper market place for support which is what personal budget holders need and the local authorities need to encourage.
This situation also prevents the development of a crucial element of Personalisation: the opportunity or personal budget holders to co-produce and co-direct their packages of support.
During the early days of Supporting People local authorities were told to "manage the market" which they duly did. They have to do the same with Personalisation but they have to transform the market first, or at least facilitate its transformation. Local authorities are used to tendering block contracts for services and the trend has been fewer but larger contracts being issued which simplifies the local authorities' contractual relationships and should drive down costs through economies of scale.
The Evolution of Implementation Systems for Personalisation to Work
Personalisation however implies that each local authority has a personal budget contract with each personal budget holder who then separately contracts with as many or as few providers of support and social care as they need to. That could be a complicated arrangement and it's what we might call the "open market" approach and is generally seen as unworkable by local authorities and providers alike. The large scale tendering processes which are still in place in most local authorities are seen as the antithesis of Personalisation by those who understand it because it denies individual choice.
Tendering services en-bloc to providers in the "traditional" way would seem to drive a coach and horses, a tank and 2 double-decker buses through the notion of choice and control on the part of the personal budget holder. There are nonetheless, quite a few local authorities who have not yet put forward an alternative mechanism for developing and managing a market into which personal budget holders can buy.
On the other hand there is a very useful study ("Contracting for Personalised Outcomes") which shows how 6 local authorities are developing innovative ways of evolving the existing system into one which allows personal budget holders choice and flexibility in buying support and also enables them to lodge their budget with their local authority which spends it as required by the personal budget holder on supports from a variety of providers all of which have bid successfully to provide services and supports within a Framework Contract. Alternatively, the personal budget holders may keep and control their allocation personally and use it as a Direct Payment to contract directly with support providers for the services they need.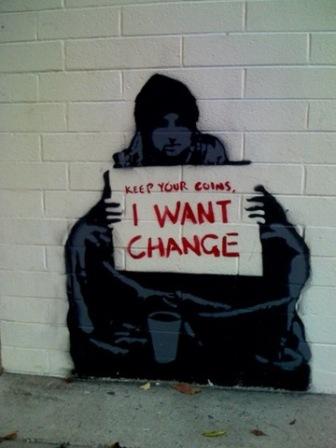 Framework Contracts are different from block contracts in that they specify that a broad range of services and supports will be required over time on an "as and when required" basis. Providers bid by submitting their unit costs for support, their service descriptions, quality systems and processes much as they might respond to a standard tender. Many providers can be "accredited" to a Framework Contract in order to maximise flexibility and choice for personal budget holders. Framework contracts can be "rolling contracts" in that they stay in place but allow for pricing reviews to take place, specifications and outcomes to change, poorly performing providers to be dropped and new ones brought in.
A personal budget holder can have what is known as an Individual Service Fund which is their personal budget paid by the LA to 1 or more providers who agree to provide specific supports for a specific cost which is progressively deducted from the personal budget holder's Individual Service Fund. An Individual Service Fund is a money management mechanism for a personal budget holder. A personal budget holder is equally able to use a Direct Payment to buy supports directly from providers within or outside a Framework Contract or Agreement.
So outcomes focused Framework Contracts look to be a very positive way of squaring the "tendering vs. Personalisation" circle as part of current Transformation planning.
Money & Political Change
But there are the thorny issues of money and political uncertainty. Let's deal with the latter first. A year ago I attended an event at which Mark Harper, the Shadow Social Care Minister, endorsed Personalisation as Conservative policy. If there's a change of political control there is unlikely to be a change in policy direction in this regard. Whoever wins the next general election will impose public expenditure cuts on top of the 3% for local authorities this year and the 4% for 2010-11. These cuts will apply primarily to adult services which will also absorb much if not all of the 4% cut which was to have been lopped off the children's' services budget. Budgets for children's services will be protected in the light of recent high profile child protection failures. Then there is inflation and there will be significant additional post-election cuts as well.
The agenda may well then change and focus on reform of public services and local government. The current government believes that local authorities and the NHS are unaffordable as currently structured but it would go against the political grain for Labour to try public sector reform as Tony Blair discovered. The Conservatives would not feel restricted in that way at all.
If funding for good quality, personalised services and supports is to be made available, it may be at the expense of the public sector as it is currently structured and funded. The political argument will be that "Transformation" will involve the restructuring of statutory authorities, including blurring of distinctions between health and social care in funding terms in order to properly fund personalised social care and health services. It'll be a "good" social policy idea, whether or not it achieves its objectives. Remember those 2 necessary criteria for a good social policy idea: philosophically and politically marketable (given the context of severe public expenditure restraints) and reduces costs.
Watch this space.
Michael Patterson
Director
michael@supportsolutions.co.uk
(Added to site Wednesday, July 14th, 2010)
---
Other Articles In This Issue
Revenue: There May be Trouble Ahead
Revenue: Strategies for Providers of Housing Support & Social Care
Hoarding: What Lies Beneath it All?

Support Solutions 5th National Housing Support & Social Care Conference 2014 The conference tackled todays issues at provider level, and provided knowledgeable people to present the workshops. A.L - Caraston Hall