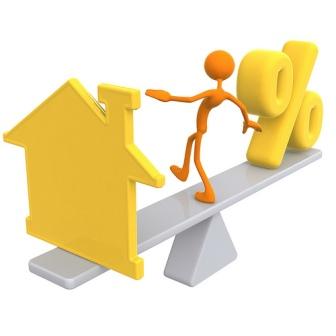 Revenue: Strategies for Providers of Housing Support & Social Care
It is important to make the point now that this article is of relevance to not for profit organisations which provide, or have a legal interest in, housing for people who are deemed to be vulnerable within the meaning of the Housing Benefit Regulations. That would account for the majority of services that are or were funded through Supporting People. This article looks to see how to improve funding for providers of housing support and social care.
One of the key themes of Issue 10 of The Briefing has been that of revenue retrenchment. We have had year on year reductions in Supporting People funding, the lifting of the ringfence, and successive annual expenditure cuts of 3% this year then 4% for 2010-11 within local authorities. We have looming General Election and whoever wins it will undoubtedly apply further public expenditure cuts. Services for adults will be hammered harder still as they are likely to have to absorb the expenditure cuts which would have applied to children's services were it not for recent high profile child protection failures.
Providers of housing support and social care have battled to find ways of reducing costs without impacting on quality whilst coping with reduced levels of revenue. Staff don't get incremental increases, on-call and night cover has had funding withdrawn......I could go on and so could you!
Up until about 2003 the funding of support, including the costs of staff was paid by Housing Benefit in addition to the costs of housing, or by the residents themselves if they weren't eligible for Housing Benefit.
With the introduction of Supporting People in 2003 the housing costs continued to be paid for by Housing Benefit whilst the support costs were paid for by Supporting People. Many supported housing providers did not put high levels of cost into support (although some did) and often also do not recoup all of their housing costs either.
Furthermore, levels of Supporting People funding are reducing further prior to the progressive disappearance of that revenue stream into Area Based Grant.
The upshot of all of this is that many supported housing providers have not had an adequate funding stream to pay for staff to provide housing management or support functions. People may recall the existence of a revenue subsidy called SHMG with the then Housing Corporation paid to Registered Social Landlords (RSLs aka Housing Associations) to cover the costs of intensive housing management for vulnerable tenants. That subsidy disappeared into the Supporting People budget never to be seen again as the vast majority of Supporting People Teams do not fund intensive housing management.
The answer may lie in looking again at Housing Benefit. Put simply, if the landlord of the accommodation in which the supported accommodation service is provided is a not for profit organisation and the person receiving the service is deemed to be vulnerable within the meaning of the Housing Benefit regulations (for example, because they have a mental health need, a learning disability, a physical disability, substance misuse problem, are over 60 etc ) and is also eligible for Housing Benefit then the landlord is entitled to full cost recovery of its housing management, maintenance and service charges. This includes those elements which pay for the staff allocation that can be described as housing management. It means that the landlord is exempt from local reference rent ceilings. RSLs will immediately ask "what about Rent restructuring": I'll return to that later.
So where a staff member as an employee or agent of the landlord is providing intensive housing management, intensive housing services management or intensive housing services, whether as resident or non-resident in an accommodation based service or on a floating support basis, these services can be funded through Housing Benefit (assuming they're not already being paid for by a different revenue stream of course).
So what are "intensive housing management and services"? Well, the sorts of tasks that used to be funded by most Supporting People teams but became ineligible tasks as the pressure on the Supporting People budget increased and it then shrunk. There is no definitive list of tasks which constitute intensive housing management, however, if such tasks are associated as being part and parcel of adequate accommodation bearing in mind the needs of the tenant(s) then they should be funded by Housing Benefit if they're not funded from somewhere else.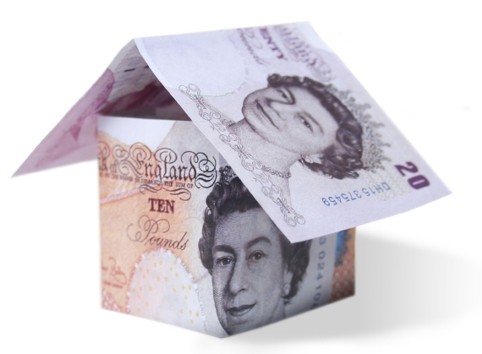 Many of the tasks performed by the typical support worker role will fall into this definition as would those performed by floating support staff. There is no definitive list of housing management or services tasks identified in any specific guidance. However it can be argued that where the provision of the intensive housing management and services is required by the particular client group to ensure that the accommodation is both reasonable and adequate then this should be allocated to the rental/housing services account. This cost should also be deemed eligible for Housing Benefit purposes although each service will be treated on a claim by claim basis.
Of course, many people will have support and care needs in addition to intensive housing management needs. It is important that providers ensure that those needs are properly funded too and this will be separate from Housing Benefit. However, the ability to fund significant elements of the staff costs from Housing Benefit is immensely helpful because:
It enables investment in buildings and services (including staff, services etc.) for vulnerable people;
It enables providers to move costs out of support and into housing; it enables RSLs to move some costs out of core rents into housing service charges as well;
It provides providers with a sufficiently strong revenue stream to enable them to properly fund a more diverse range of services for people, which consequently gives those people more choices. Remember that the personalisation agenda is upon us and choice is at the forefront of that.
It enables providers to be more financially competitive, particularly in competitive tendering situations, when looking for other funding for support and care needs because they have moved some of their costs into the Housing Benefit budget and have consequently reduced their costs for support within reducing the overall staff and non-staff budget. In fact it is often possible to increase it provided you can evidence the eligible costs you incur in so doing.

It enables a greater level of predictable revenue stability and that is hugely important in this time of fundamental reorganisation of support and social care combined with a public expenditure crisis. Support and social care providers need to develop non-housing revenue streams to replace Supporting People and additional housing revenue provides some breathing space.
When looking again at Housing Benefit we have found that it is essential that providers identify what the full costs of their services are. Providers frequently do not know the full costs of their services, especially on the housing revenue side. Budgets are routinely far too narrow in their scope and miss out many elements of expenditure which are incurred but not met through revenue even though they can be.
You can assess your true costs through time and motion studies, for example, or through other costing systems you may have. It is important to establish both staff and non-staff costs.
What is the true non-staff cost of:
Maintaining and servicing accommodation?
Have those costs been split appropriately between

core rent?
housing services charges?
personal service charges?

Have the full costs of what you provide been included?
Now what do your staff do, how long for and at what cost? What don't they do that they could if they were funded to?
Have those costs been split appropriately between:

core rent,
housing services charges,
personal service charges,
intensive housing management,
support (as funded by Supporting People) and
social care services (usually funded through Social/Adult Services)?

Have the full costs of what you provide been included?
There is no definitive list of Housing Benefit eligible tasks, although much of what is charged to core rent and housing services charges isn't disputed. However, in looking at the questions raised above you may well find that much of what a support worker and some of what a Manager does can be described as "intensive housing management": work that enables people to retain independence and exercise choice. There's a good chance that Housing Benefit should pay for this where it's not otherwise funded.
Identifying that Housing Benefit should pay for something is one thing, getting it paid can be another. Having broken down and allocated your costs properly, you need to evidence them, including supporting job descriptions for staff, which may need to be revised along with contracts of employment. Then revised Housing Benefit claims can be submitted. Negotiation will often require knowledge of Housing Benefit Regulations, precedent and caselaw. In such circumstances it may be best to seek advice and/or representation.
It is seldom we use The Briefing as a direct means of "selling" what we do but it is the case that we have been immensely successful in assisting providers to achieve full cost recovery of their housing costs, a reallocation of costs between budgets (e.g. from support into rent and from core rent into housing services), a competitive unit cost for support as a consequence, proper levels of staffing (including out of hours cover) and an effective refinancing of their supported housing revenue position. The fact that we don't charge people unless we get them an increase helps. Most important of all, we work according to an established Housing Benefit regulatory framework that required a detailed understanding of the Housing Benefit regulations, a collaborative approach to both providers and Housing Benefit colleagues, and a process which requires proof that the costs being claimed for are reasonable and are or will be incurred through the provision of the services identified.
I made the point earlier that RSLs are restricted in what they can charge by way of core rent as a consequence of Rent Restructuring. Support Solutions has held the view since 2001 that supported and sheltered accommodation should never have been included within the Rent restructuring system because the core rent (and other) costs of supported housing are routinely significantly higher than those of general needs housing. Whilst such accommodation remains within the Rent Restructuring system it is still possible for RSLs to reallocate costs from the core
rent into housing services, which helps with rent convergence and proper recovery of housing services costs. Increasingly, we are working with RSLs to set up non-RSL subsidiaries in order to best thrive within a capricious revenue system. I could describe the arrangements in detail because the possibilities are huge, just think about it, but this would make for a very long article causing some non-RSL readers to lose the will to live. Just call us.
The Third Sector Compact tells us that we are entitled to full cost recovery and the Housing Benefit regulatory framework, when properly understood, can help us on the housing revenue side. Revenue for support and social care is a different matter (but see our Maze article in Issue 9 and our Revenue article in the current Briefing).
This is not about making profits; it's about investing in management, maintenance, services and staff but most of all it's about investing in the quality of the physical environment in which vulnerable people live. That's a good thing to do as a matter of good intensive housing management practice, but there's another important incentive if you provide support and social care as well. The people you accommodate and support may soon have access to a personal budget with much greater choice, control and flexibility over how it is spent. If you provide good quality, well-managed accommodation, you probably provide good quality, well-managed support as well and you make it easy for a person with a personal budget to buy support from you, whether they're an existing or new customer.
Of course, it is essential for organisations to address in business planning and risk management terms any shift in emphasis or dependency on a particular revenue stream. Our sector is adjusted to having to be proactive in the search for revenue and any re-evaluation of Housing Benefit or other income should be seen as part of that seemingly unending process.
Finally, whilst this article has been geared towards providers of housing, support & social care it should be of significant interest to local authority commissioners. It is important for them to look at the Housing Benefit budget (which comes from the DWP, not Council Tax payers) as a means of supporting services and communities. Furthermore, where an RSL claims rents above the local reference rent level the Local Authority recovers it all from the DWP anyway.
A shorter version of this Briefing, focusing on sheltered accommodation, was prepared for ERoSH members by Support Solutions, with some content and editing suggestions from ERoSH. We are happy to provide technical advice to assist providers in dealing with the issues raised in this briefing.
Michael Patterson
Director
michael@supportsolutions.co.uk
(Added to site Wednesday, July 14th, 2010)
---
Other Articles In This Issue
Revenue: There May be Trouble Ahead
The Evolution of the Personalisation Agenda
Hoarding: What Lies Beneath it All?

Responding to the DWP Consultation: Housing Benefit Reform - Supported Housing "Found the seminar very informative and gave an interesting and full insight into current thinking about the consultation. Michael was a very engaging and knowledgeable presenter and encouraged interaction with the audience which led to further relevant points being shared with the room. I shall certinaly look out for future events!" M.E. - Care Housing Association