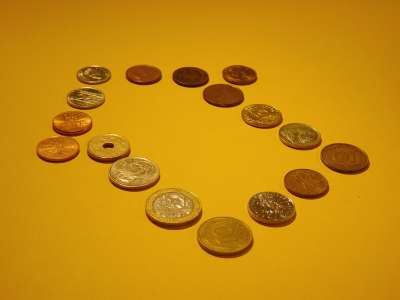 We Can't Afford To Support You Any More!
Geraldine Haden, Partner with Gorrara Haden Solicitors talks about funding for support & compliance with contractual obligations.
Sometimes it seems like the "only" real issue in supported housing these days is money. I say this as someone who is on the board of an organisation which provides care and housing for people with disabilities and sight impairment. I say this as someone who has been involved in providing care and support to vulnerable people well before I became a solicitor. I say this also as someone deeply frustrated that the rhetoric about how we treat the most vulnerable members of society increasingly fails to meet reality. So what if anything of use, as a lawyer, have I got to say to people involved in providing care and support?
I suppose I should talk about money. Because let's face it, there is less of it about, more people who need it and many more ways to lose it than ever before.
Let's take the example of Barnet Council, Portsmouth Council and Circle 33 Housing Trust. Faced with less money and more or elderly persons to care for (and like many landlords before them) they decided they would remove the resident managers (what we used to call wardens) and replace them with off-site staff and alarms. The only problem was residents were vehemently against the plans and indeed some of them took legal action and the residents won.
In Barnet and Portsmouth the court said the Councils had failed to comply with its duties under the Disability Discrimination Act 1995 and had failed to judge the impact of the change in service on disabled persons. Neither Council had had any, or sufficient regard to the impact on residents with disabilities as a separate group or to the need to recognise that the taking into account of those disabilities might involve treating disabled persons more favourably than others.
In fact the court specifically said that the code the Councils should have had regard to envisaged that the involvement of disabled persons in decisions affecting them actually went beyond mere consultation. The court went on to say that the disability equality schemes had given rise to a legitimate expectation that disabled residents should be involved in the decision-making process in an effective way. The judge concluded that the Portsmouth consultation in particular was inadequate
As well as the cost of both defending and losing this case both local authorities would have had to review their strategic plans about their elderly services, appointing resident wardens which presumably they had to pay to make redundant in the first place.
Circle 33 Housing Trust found itself in a similar situation in that it decided it was going to remove the resident warden service when a warden retired. Again residents challenged this in court. The judge decided that many of the arguments the residents raised were not particularly relevant because Circle 33 had simply failed to comply with the terms of its tenancy agreement.
Which brings me onto one of my pet subjects, compliance with tenancy agreements, licence agreements - or indeed any agreements. I am sad enough to get very excited about contracts.
Any agreement - particularly agreements in writing and especially those forming part of a tenancy or licence agreement are a contract. Just like a mortgage is a contract, or a hire purchase agreement for a car is a contract. No one would think a bank has the right to decide it was going to take away a garden just because it was going to reduce the mortgage by the proportion that was paid for the garden. No one would expect the hire purchase company to come and take a BMW and swap it for a Ford Fiesta. And in the same way landlords can't simply remove services or make any other changes to the landlord and tenant contract (called the tenancy agreement) without complying with the law.
It is beyond the scope of this article to set out all the law that applies when the landlord wants to make changes to its tenancies - but I can tell you that there is a lot of law to follow. Secure tenancies have one process. Assured tenancies probably can't be changed without the tenant's written consent. No consumer contract can have an unfair term in it so that all those clever attempts by lawyers (including me) to get round the problem by putting something in the tenancy agreement is highly dubious in the light of recent case law. The Disability Discrimination Act 1995 requires the needs of disabled people to be taken into account not just in a "waffly" big picture way, but in a detailed person by person way. Service charges can't just be added or removed without following the law any more than the services themselves can be changed without due process.
We were talking about money weren't we? What is anything I've said got to do with money? Well if you get it wrong and no one challenges you, I guess nothing. But if you get it wrong and you are challenged and it's too late to put it right it can cost you a lot of money. What do I mean by a lot? Well certainly tens of thousands of pounds and in some cases millions of pounds. And that's not primarily the cost of the lawyers (you can add that cost on top).
For example, if you are a landlord and don't follow the law when changing services or changing service charges then you risk losing the cost of having provided the services you did (but were not entitled to) provide -- you do the maths, say 2000 tenancies x £96 a week x two years?
The current economic climate often means taking legal advice has become a "needs must" decision - you won't do it unless you absolutely have to do. The problem is it is becoming very costly not to do so. A number of my clients are getting round this by asking me to advise on the same point for a group of them; others are getting advice before they do things.
Doing even more with less continues to be the challenge but one thing is certain - lack of money is not something the courts will take into account when deciding whether you've done the right thing.
We'll be focusing on this theme at the Support Solutions National Housing Support & Social Care Conference on November 26th 2010 in Coventry. Join us there.
(Added to site Wednesday, October 20th, 2010)
---
Other Articles In This Issue
The Comprehensive Spending Review
Conference: Housing Support & Social Care
Surviving The Brave New World
Intensive Housing Management: RSLs Securing the Future?

Responding to the DWP Consultation: Housing Benefit Reform - Supported Housing "Sincere thanks to Michael Patterson for an excellent presentation on the HB Reform issues in Leeds last week, and for all the very helpful info and links. I do intend to respond on behalf of our organisation, Caring For Life, but feel that Support Solutions' response is excellent." E.S. - Caring for Life