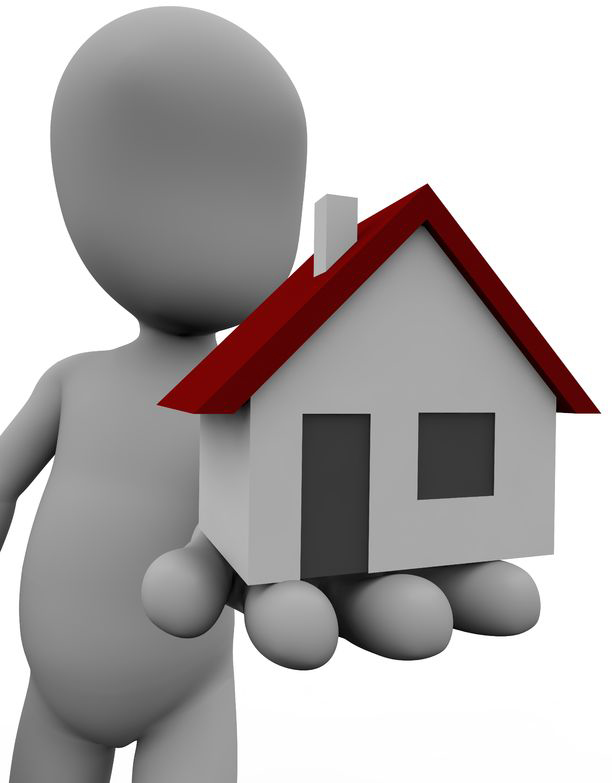 Funding for Housing Support & Social Care Services in a Time of Change

Michael Patterson examines the Paradigm Shift in funding through which the sector is going as a consequence of public expenditure retrenchment. He identifies where alternative sources of revenue lie and how providers should position themsleves to access them. Michael also looks at the development of the "social market" within the housing support & social care sector and what it means for commissioners and providers.

Back in 2005 Support Solutions wrote to "Inside Housing" stating that the writing was on the wall for Supporting People because the civil servant responsible for it had let slip the fact that the political intention was to "mainstream" Supporting People within wider local authority budgets (see here). Since 2003 Supporting People has been the de facto revenue source for providers of housing related support, and where such services are accommodation based Supporting People is augmented by Housing Benefit.
Unfortunately, Supporting People has been in a process of slow, albeit now rapidly accelerating, decline in most of the UK (although less so in Wales) and is no longer a revenue stream upon which providers can rely. More recently we have had a change of UK Government and a global and national economic crisis that is leading to a paradigm shift in the way in which it is intended to fund housing support and social care.
The purpose of this briefing is to look at the nature of this paradigm shift in funding (and commissioning) of services and to explore how providers can move towards a viable funding model for preventative enabling services for vulnerable people within what is increasingly a "social market" approach to the development and delivery of services.
Paradigm Shift: The Social Market
What I mean by a "social market" is that providers of housing support and social care must now operate within an environment where a proportion of revenue for services will be public money but there will be an increasing emphasis on other revenue streams such as social investment, money from social enterprise and specific funding such as the Big Lottery etc. I'll say more about this later.
The components of the paradigm shift to which I refer are not all new. It's the sheer scale and diversity of simultaneous change that presents both providers and commissioners with what amounts to the biggest challenge to the way the sector does things that I can recall.
The components include public expenditure cuts, which are news to no one, but it's fundamentally about money: or the perceived lack of it. The sector wasn't always as public money dependent as it has become and the direction of travel is towards significantly less reliance on public money. I'll say a lot more about that later but for now my starting point is that the primary cause of this paradigm shift is public sector funding retrenchment.
The UK Government, being mindful of the fact that apparently we can't afford the state we're in, has introduced a significant amount of policy change. This policy change directly impacts on both providers and commissioners of housing support and social care. It will vary by degree depending on whether you are in England, Northern Ireland, Scotland or Wales. The latter 3 nations all have Governments that can, to some extent, moderate the policy intentions of the UK Government. England does not have a Government of it own and will therefore be subject to the policy intentions of the UK Government in a more fundamental way and this will be felt most within the public sector at local level. For example, in theory, the Big Society and Localism combine to tell us that local authorities and communities will have the powers and responsibilities to define what they need and act accordingly without micro-managed interference from central government. What these policies don't talk about so much are resources, i.e., money. As I mentioned before, there's not a lot of it about and whilst local communities will have the right to shape their own response to, say, meeting the housing support and social care needs of vulnerable people, they'll have to do it with less money.
The UK Government might say that local decision-making and action will be less bureaucratic and therefore less expensive. In practice what this is likely to mean is that there is less money going to local authorities, which are then left with a stark choice: absorb the cuts themselves or pass them on to providers.
In practice it's usually a bit of both. But what the UK Government really wants is reform of the public sector, especially local authorities, which it is in a position to enforce in England if not in the rest of the UK. It wants them to reduce in size, to merge functions across different local authorities and their statutory sector partners such as the NHS so we might actually see joint health and social care commissioning (it's been a reality in Northern Ireland for some time). Devolved Governments will want to mitigate this to a degree although reduced funding from the UK Government will still put pressure on the public sector throughout the UK. The UK Government will want English local authorities to hive off services into the voluntary and private sectors, even statutory functions. The voluntary and private sectors are meant to grow, partly at the expense of the statutory sector. To the extent to which English local authorities fail to facilitate this is the extent to which Mr Pickles at the DCLG will see them as barriers to the implementation of the Big Society and Localism and may use this as a justification for enforced reform in terms of reduced size and role.
The provider sector isn't seeing a larger role and increased resources, what it's seeing in many areas of the UK are significant reductions in levels of public money coming its way. There are a couple of reasons for this. Local authorities are frantically trying to cut costs in order to look less expensive in the eyes of both the UK and devolved Governments. Part of that approach leads to cuts in both statutory services and funding for sector providers. Secondly, irrespective of what local authorities do, UK and devolved Governments expect providers to do more with less public money. Providers are expected to diversify the range of services they provide and also to diversify their revenue streams. Public money will form a smaller proportion of the voluntary sector's revenue as we move into an era of social marketisation.
The Cost Benefit of Prevention & Social Return on Investment
Another preoccupation of the UK and devolved Governments, although not a new one, is the focus on prevention. The provider sector is excellent at prevention although often no one else seems to notice. Prevention is better than "cure"; it's also cheaper and maintains and improves quality of life for vulnerable people and the communities in which they live. It relieves huge pressure on the statutory sector. It's the fence at the top of a cliff that prevents vulnerable people falling over the edge and reduces the need for the statutory sector to park an expensive fleet of ambulances at the bottom. Whatever client group a provider supports: older people, women at risk of domestic violence, substance misusers, people with learning disabilities, people with mental health needs, ex-offenders, it is undoubtedly the case that prevention and early intervention are hugely cost effective and socially beneficial.
The much-quoted Cap Gemini study of the cost benefit of Supporting People showed that, on average, for every £1.60 invested in a preventative service £3.41 is saved through reduced demand on the statutory sector. There is thus a significant social return on investment (SROI) when prevention and early intervention is funded. It is very important as part of a strategic positioning strategy that providers calculate what the SROI is for every £1 invested in their services and where that SROI is made. Is it the NHS? Social Services/Social Work departments? The criminal justice system? Homelessness? To mention but four possibilities. At the same time providers should be thinking how they could diversify the types of services they offer. Do you build on existing services or design new ones which will appeal to a wider range of commissioning interest and therefore a wider range of potential revenue streams?
Focus on Value not on Cost!
The SROI argument is a strong one provided you can evidence it with both qualitative and quantitative data. Its success does, however, depend on being able to convince commissioners as to the cost-benefit of prevention. As I mentioned earlier, those very same commissioners are currently preoccupied with cutting costs so may not be focused on the idea of funding anything. However, it's time for new thinking. Providers and commissioners alike should be focusing on value not cost. What do I mean by this? Spending scarce resources on prevention, early intervention and enablement generates a social return on investment. It saves money and has social and individual benefit. It therefore has value. Focus on that value and you will save money: the costs will thus manage themselves.
So another element of strategic positioning is to move the agenda away from a focus on cost, which is short-sighted and ironically expensive: why would you reduce expenditure on something that gives you a return on your investment? Why would you cut expenditure on prevention when it means much higher costs to the statutory sector as a consequence of the need for crisis intervention? One can only speculate, for example, that the commissioners are unable to see the word for the trees given the pressure they are under with reduced funding and (in England) a public sector reform agenda. Additionally, they may be just looking at "their" budget rather than taking an overview of all support, social care and health services at local level, which is what they should do. Whatever the reason there remains a need for providers to move the focus from cost to value, prevention and SROI.
Diversifying Funding
So having looked at some of the background behind this paradigm shift and the consequent need for strategic positioning we can summarise so far by saying that providers of housing support and social care need to accept that public money will constitute a smaller percentage of their revenue, that providers will need to diversify their service offerings to appeal to a wider range of needs, strategic priorities and commissioners.
As I stated before this is primarily about money. As far as the UK Government is concerned we can't afford to fund housing support and social care entirely from the public purse any more so we have to move to a social market model. The more municipalist devolved Governments probably also see it that way but would not move to impose that model in Scotland, Wales and Northern Ireland as quickly, or to the same extent, as the UK Government will impose it on England.
This means moving away from Supporting People as it continues to become increasingly absorbed within wider local authority functions, except in Wales for the time being. It means having conversations with the NHS at local level (in England that means the local Clinical Commissioning Groups that will develop as a result of the Health & Social Care Bill). It means proactively developing service model ideas and selling them to whatever parts of the statutory sector you can positively impact on. It means calculating the cost and social benefit of your current and proposed service models. For example, for every £1 spent on your services what is the saving going to be to the NHS, the Social Services/Social Work Department, the criminal justice system and the Homelessness Department?
Providers often say to us "but they won't listen"! This remains true in many places; however, providers must persist with SROI arguments across a range of areas of need and with a wide range of commissioners. Providers must persist with arguing for a focus on value not cost. Providers must persist in the view that they have an enhanced role, not a reduced one, despite the contrary evidence from funding cuts.
Part of the paradigm shift I identified earlier involves the statutory sector accepting an enhanced role for providers. It will be easier to persuade statutory sector partners of this if providers can lever in social investment and social enterprise and other non-statutory revenue and thus reduce the amount that the statutory sector has to pay as a percentage of the total cost. When these additional revenue streams are factored in then social marketisation will have come into being.
Having looked at how the land lies and how we might navigate through it, it is important to think about how we actually fund what we do or intend to do.
Social Investment
Social investment in this context can be defined as an investment in an organization that has a social purpose such as a provider of housing support and social care. Social investments are not grants; they are generally investments of money that return a profit to the investor (typically of between 2%-8% of the investment) whilst enabling the provider to use the money for its social purpose.
Social investment is growing very fast. Social investors will know that they are not investing in typical commercial enterprises with auditable trading, profit and credit histories. In other words: a provider may find it easier to bring in social investment than a loan from a commercial bank, funding from venture capitalists or, for that matter, the statutory sector. Indeed, fully commercial funding may simply not be appropriate for the sector. It's not just about whether the money is right for the provider, it's also about whether the funder understands the social mission of the provider organisation receiving it. It will be necessary for some providers to make some changes to the way they work in order to be able to access social investment but it shouldn't affect core values or service delivery to vulnerable people.
Smaller organisations may want to consider collaboration in order to attract social investment. There are reasons other than social investment for such organisations to consider collaboration anyway given the nature of the paradigm shift we're in. Collaboration should not mean merger, unless the latter is the sensible option all things considered.
Please click here for our recent "Future Funding" conference presentation that gives information about social investors and investment. Alternatively, talk to us about how to develop social investment possibilities. It costs nothing to talk to us and social investment is becoming more and more important as public sector revenue retrenches further: all part of responding to the paradigm shift.
The presentation link will also give you information about other revenue streams such as those provided by the UK Government devolved Governments in Scotland, Wales and Northern Ireland as well as revenue sources such as the Big Lottery Fund. To include detail of these within this Briefing would make it much longer than it otherwise is! We are happy to talk through these funding streams if you'd like to contact us.
Social Enterprise
This is not a new concept. Many providers are social enterprises or have social enterprises. By way of definitions:
A social enterprise does
Make its money from selling goods and services
Cover its own costs in the long-term
Put at least half of any profits back into making a difference in the local community
Pay reasonable salaries to its staff
A social enterprise does not:
Exist to make profits for shareholders
Exist to make its owners wealthy
Rely on volunteers, grants or donations in the long term
Business Link has developed some information regarding Social Enterprise Business Structures and at a glance legal structures which include:
Unincorporated associations
Trusts
Limited Companies (with a social purpose)
Some Industrial & Provident Societies
Charitable Incorporated Organisations
'Mutuals' and 'co-operatives'
There follow some examples of social enterprises, some of them very well known. The point is that housing support and social care providers need to consider where they fit into the equation. If you were to think about a social enterprise for your organisation, what would it do? For example, Support Solutions uses a training venue in Leeds that is run by a homelessness project that has developed an excellent training and conferencing venue. It also runs a catering service for the venue itself and the wider business community in Leeds. Some of the people who use the project's services also work for the conferencing and/or catering arm of the project. We are also in the process of sourcing a social enterprise supplier from the provider sector to print our flyers and other publicity. This supplier offers work and professional training in printed media to young people they work with as a housing and support provider.
Some providers are already social enterprises; some have social enterprises within their business models. Social enterprises enable providers to generate revenue through trading which can then be used to reduce dependency on public sector revenue and provide a better financial footing and potential work opportunities for vulnerable people who also use the same provider's housing support and social care services. Social enterprise can also be said to be more "culturally compatible" with the prevailing sector preference for non-profit activity with a social mission. There is a list of some below:
Below are some examples of directories of social enterprises that may help to inform your thinking about the steps your organisation might take in the direction of social enterprise activity:
Housing Benefit
If you provide accommodation based services, or for that matter, provide floating support or tenancy sustainment services to vulnerable tenants in social housing, then Housing Benefit continues to be an important part of the revenue picture.
Since 2005 Support Solutions has done a huge amount of work with numerous providers on reallocating costs out of Supporting People and into the service charge elements of Housing Benefit and, separately, in ensuring that providers receive full cost recovery on their service charges without financially penalizing vulnerable tenants. You may well have heard of "intensive housing management", 3 words that we have worked hard to successfully reintroduce to the sector since its virtual demise in 2003 and the subsequent protracted decline of Supporting People, which allegedly replaced it as part of "housing related support". Intensive housing management is stepping back in as Supporting People declines further and you can learn a lot more about it here. It should be noted, however, that Housing Benefit does not fund support. Intensive Housing Management is a set of activities that Supporting People used to fund, which were rolled up by Supporting People with support functions and rebranded "housing related support". As Supporting People declines it is important to separate out what is not funded as "support" and to ensure that it continues to be funded through a proper regulatory framework other than Supporting People.
The process of reallocating costs out of Supporting People and into the Housing Benefit service charge as Intensive Housing Management is and will continue to be a very successful strategy for providers to position themselves in response to the decline of Supporting People. It also anticipates of the new funding arrangements that are beginning to evolve. You may be aware that in 2011 the DWP published a Consultation on the future of Housing Benefit for sheltered and supported housing. You can see this Consultation here and Support Solutions' response to the Consultation here. Since then we have heard a deafening silence from the DWP but even if their Consultation proposals are implemented as they stand then the use of Housing Benefit to fund Intensive Housing Management will continue to be, at the very least, an essential breathing space for providers to stabilize and enhance their revenue position whilst developing additional streams of revenue as illustrated earlier in this Briefing.
You may want to talk to us about how we can help you do this if you haven't already done so. It'll cost you nothing to talk to us, it'll cost you nothing if we don't increase your housing revenue and it'll cost you a very small proportion of money you otherwise wouldn't have if we do increase your revenue.
michael@supportsolutions.co.uk
(Added to site Wednesday, February 1st, 2012)
---
Other Articles In This Issue
DWP Consultation Proposals: Support Solutions Response
A 1% Rent Cut, the Privatisation of Social Housing & a Redefinition of Supported Housing: Challenges & Opportunities
The Future Funding of Supported Housing: Responding to the Consultation
What is Supported Housing?
Funding Supported Housing
funding supported housing consultation
Supported Housing
funding for supported housing
Supported Housing Funding
Supported Housing Manifesto
Housing proactive and value generation
The Silver Surge: wellbeing & prevention services for older people
Social Return On Investment (SROI) for organisations that support people with additional needs
The LHA Cap & the Future Funding of Housing, Support & Social Care
Issue 12 Home
Intensive Housing Management & the DWP HB Consultation Proposals
Welfare Reform Bill 2011
Universal Credit & Supported Housing
Exempt Supported Housing, Universal Credit & Intensive Housing Management
Welfare Reform, Universal Credit & Exempt Accommodation
funding alarms
Exempt Accommodation & Welfare Reform Act Update
Exempt & Specified Accommodation & Intensive Housing Management
SROI: the cost of everything & the value of nothing
Managing the Covid 19 Pandemic for Landlords & Providers of Social & Supported Housing

The Welfare Reform Act: Universal Credit, Sheltered and Supported Housing The content was concise and to the point. The content was relevant to our service, and gave us a better us a better indication of were stand with upcoming changes. Rosie Kaur - Panahghar