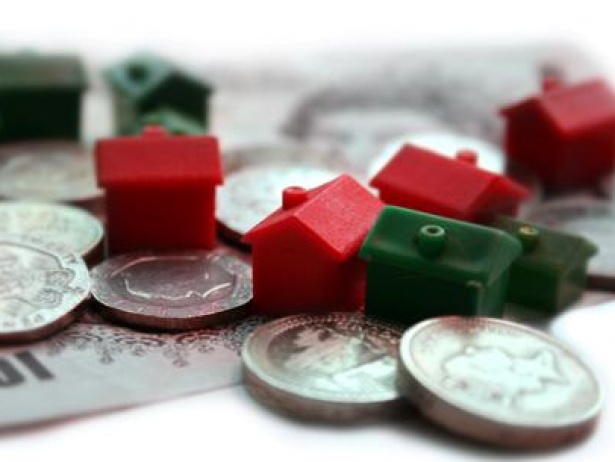 The Local Housing Allowance Cap & the Future Funding & Commissioning of Housing, Support & Social Care
Updates
September 2016: the UK Government has just set out its position on supported housing and the LHA Cap. The full text of the announcement made by Damian Green MP, Secretary of State for Work & Pensions, can be read here.
In summary, the situation is very much as Support Solutions said it would be in the Briefing below. The LHA Cap will apply to the core rent and (Universal Credit eligible) service charge components of the rent with effect from April 2019. The Intensive Housing Management component of the rent (enhanced Housing Benefit for tenants with additional needs) will be devolved to national governments outside England and to local authorities within England.
The rent will no longer fund additional needs as it has done through the Exempt Accommodation rules and enhanced Housing Benefit. The move to Universal Credit will abolish Housing Benefit in 2019. Additional needs will be funded through a locally controlled, ringfenced pot of money; what we have hitherto referred to as a Prevention Fund.
What is important to establish now is how much money is to be devolved, what the transitional arrangements will look like and how the ringfenced revenue will be disbursed at local level.
We'll be developing a detailed briefing on this shortly.
February 2016: Very shortly after the publication of this Briefing the UK Government announced that the LHA cap will only apply to supported housing tenants that are new from April 2017. The implementation date will still be April 2018. What remains unclear is to what extent, if at all, to which supported housing tenants will be affected. The UK Government also said that it would frame policy going forward in the light of the review of supported housing that is currently underway. We very much hope that an announcement is made on this soon and that any such announcement exempts supported housing rents in their entirety, rather than just limiting the cap to net core rent (and possibly Universal Credit-eligible service charges).
As well as the scope of any exemption to the rent (or parts of it) it is important that the UK Government clarifies what it means by "supported housing". See our briefing for more detail on this.
This announcement does not affect our Briefing, which remains unedited as a consequence.
Introduction
UK Government policy intentions can sometimes be hard to fathom. Support Solutions UK sees part of our role as being to try and interpret and predict the direction of travel of policy by looking at the wider strategic intentions of Government. Having done so we then look to identify:
What the UK Government WILL do, for example, in regard to the application of the Local Housing Allowance (LHA) Cap
What the wider consequences of this might be; whether intended or unintended, especially in relation to the future shape and nature of housing, support and social care services for people with additional needs
We look for patterns in policy and the logical consequences that stem from that. The outcomes are a mixture of firm predictions and logical deductions based on the policy picture that we see developing. We navigate complex directions of travel for the sector, but we also look to influence what shape and form those directions of travel should take.
Broad UK Government policy in relation to housing, support and social care can be defined in the following, inexhaustive, list:
Investment in community-based preventative services for people with additional needs in order to relieve pressure on overburdened statutory agencies such as the NHS.
A reduced emphasis on public revenue and capital for services for people with additional needs and the creation of a mixed social market to introduce new non-statutory funding streams (revenue and capital).
To the extent to which public revenue is used for such services, it should be disbursed on the basis that the recipient achieves strategic outcomes for the funder (reduced pressure on their services) and a positive cost/social benefit analysis (i.e. a saving to the public purse as well as a tangible impact in reducing or managing additional needs).
A wider role for non-statutory agencies and companies in providing services that have historically been the responsibility of the statutory sector.
Increased local devolution and the removal or barriers between statutory agencies such as the NHS and local authorities (as per the Manchester initiative).
The Application of the Local Housing Allowance Cap
Those of you who have read our past Briefings will recall that we recently predicted that the 1% rent reduction, prescribed by the Welfare Reform & Work Bill would apply only to the net core rent component of the total rent charged. In other words, service charges and Intensive Housing Management charges would be excluded as per the diagram below.
Diagram 1.
At the time this prediction was described by some parts of the sector's advisory establishment as "rumours". We were correct in our prediction. Our reasoning in relation to this was based on a wider view of UK Government policy in this regard.
We are now faced with a similar issue in relation to the application of the Local Housing Allowance (LHA) Cap. Pretty well everyone within our sector is stressed by the uncertainty, soon to be clarified, about the LHA Cap. Housing Associations (within which definition we include the terms "Registered Social Landlords" and "Registered Providers") are delaying the development of new supported and sheltered housing projects because of uncertainty about restrictions on rental income. Colleagues in the sector's advisory establishment have made strong representations to Government about this issue, as have we, although our approach has been rather different.
Support Solutions UK doesn't "support" or "oppose" the policy approaches of any UK or National Government. We are pragmatic navigators of the maze of possible consequences that stem from Government decisions whoever is in power. Our job is to model the landscape and provide a road map through it.
We are strongly of the view that warnings of extreme possibilities should be tempered by a wider analysis of the probabilities, if only to save the sector from being scared completely witless.
So let us give you our analysis of the probabilities. As with the 1% rent reduction prescribed by the Welfare Reform & Work Bill, our hunch is that the LHA Cap will apply only to the net core rent and possibly Universal Credit eligible service charges as per Diagram 2.
Diagram 2
Alternatively some "supported housing", which is in the process of a DWP/DCLG review (see below) might be exempted entirely. We are thinking in particular of "Specialised Supported Housing", or whatever this is termed following the DWP/DCLG review.
Why do we believe this? We believe this because if the UK Government was to apply the LHA Cap to the whole rent, including that part of the total rent that funds additional services for people with additional needs (i.e. Intensive Housing Management), it would be shooting itself in both feet. As with the 1% rent reduction, we base our view on an analysis of wider UK Government policy in this regard.
So what is wider UK Government policy in this regard?
Lord Freud, UK Government Minister for Welfare Reform, stated as long ago as September 2012 that enhanced Housing Benefit, which includes Intensive Housing Management that funds additional services for people with additional needs, would be devolved to local level. This was confirmed by the DWP as recently as October 2015. The DWP also made clear that they are, with the DCLG, in the process of redefining and quantifying the amounts of enhanced Housing Benefit paid to "supported housing".
Once that quantification is made (and the DWP thinks the amount of enhanced Housing Benefit currently in payment is somewhere between £2-8bn per year) it will be devolved as part of a new funding stream for preventative services (more about that below) on or before 2020. This will herald the end of Housing Benefit and of Exempt/Specified Accommodation, the latter being an increasingly irrelevant property-based definition; and we do need to move away from seeing buildings, not people, as the route to additional funding to meet additional needs (again, more about this below).
So if that's what's happening why would the UK Government want to drive a coach and horses through this policy intention by slapping a crude LHA Cap on enhanced Housing Benefit? It seems to us that the LHA Cap is a mechanism for restricting public revenue payments to so-called "general needs" housing (so-called because "general needs" tenants increasingly have additional needs).
In tandem with restricting public revenue payments to "general needs" housing via Housing Benefit whilst it still exists and Universal Credit thereafter, the UK Government is expecting Housing Associations to become quasi-private (or quasi-social if you prefer) with control over setting their own rents but with restricted access to public revenue; i.e. net core rent and Universal Credit eligible service charges only, capped at LHA levels.
With regard to public capital we think the UK Government will effectively cease to fund the development of new social (or quasi-social) housing, including supported and sheltered housing. Future capital funding will come from quasi-social (or should we say quasi-private) investors, such as pension funds, which have huge amounts of money, a social responsibility obligation and an interest in long-term, low yield, risk-free investments. Pension funds could finance the entire sector and also relieve housing providers of their deficit payment obligations incurred through the struggling Social Housing Pension Scheme.
The Mixed Social Market
Our reference to market-oriented terms such as "investment" is entirely consistent with another element of UK Government policy, which is the creation of a "Mixed Social Market" within which providers of services (and housing) for people with additional needs will operate. Quasi-social/private landlords are part of this Mixed Social Market.
Features of the Mixed Social Market might include:
Reduced levels of public revenue
The likely elimination of public capital outside of the statutory sector, and reductions within it
Wider freedoms for quasi-social/quasi-private landlords, including Housing Associations, to set rents
The "socialisation" of existing private sector accommodation and the development of new buildings from non-statutory funding sources
The introduction of social investment for capital (especially from pension funds) and revenue funding
A change of emphasis from buildings to people where additional needs are an issue
A leveling of the playing field to include statutory, nonprofit and private providers on equal terms (although the statutory players will be encouraged to become non-statutory)
A much wider and deeper role for non-statutory providers
A focus on investment in prevention as an alternative to statutory sector intervention
A system of accreditation for all providers of services to people with additional needs based on quality of outcome and social and financial return on investment
The creation of a Community-Based Prevention Fund from devolved enhanced Housing Benefit, NHS & Local Authority funding
A unified commissioning infrastructure
We don't have a blueprint of UK Government thinking on this; however, these are the logical outcomes of the current policy framework, intended or otherwise.
A Redefinition of Supported Housing
Both the UK Government and the sector's advisory establishment have paid much attention to a redefinition of "supported housing". We believe that this approach should be reframed.
People seem to be preoccupied with defining what buildings should qualify as "supported housing". This can be seen from the approach, as we understand it, of the DWP/DCLG within its review and from the sector's advisory establishment. The latter recently produced what is essentially a detailed supply and demand analysis of supported housing based on the need for buildings. Buildings are necessary of course, whether they are so-called "general needs", supported or sheltered housing. However, a focus on buildings and the need for state/public funding to develop them misses the point because the paradigm is shifting towards a Mixed Social Market and away from public funding except for revenue for net core rent and Universal Credit eligible service charges, to which the LHA cap will be applied.
The emphasis has to be on people, not on buildings. Not every provider of services to people with additional needs is also a landlord, although many are and their access to buildings (and social investors) will continue to be an advantage.
At the moment social landlords, including but not limited to Housing Associations, are entitled to enhanced Housing Benefit for people with assessed additional needs who live in their buildings. If you live in private sector accommodation and have additional needs, as very many people do, you have no entitlement to enhanced Housing Benefit as a consequence of the legal status of your landlord (or your status as a property owner). This is both preposterous and discriminatory.
Enhanced Housing Benefit funding will be devolved to local level in England and probably to national governments outside of England (there being no English Government) on or before 2020. The logical consequence is that it should be merged with NHS, Local Authority and other statutory funding at local level to form a locally controlled Community-Based Prevention Fund administered by what will become a unified commissioning infrastructure as per the "Devo Manc" (Manchester) pilot model. The structural change won't happen overnight but it's important that it happens in conjunction with the devolution of enhanced Housing Benefit or the latter will end up funding the overhead costs of the segmented commissioning infrastructure that we all struggle with now. A move to unified commissioning gives us all the opportunity to stop focusing on cost and to start focusing on the value of prevention, which demonstrably improves and saves lives and also saves much more money than it costs.
UK and national governments all emphasise investment in prevention, a key Support Solutions theme for some years, and they all emphasise the need for unified commissioning.
If we stop focusing on buildings and focus on people, irrespective of who houses them, we can envisage a system in which accredited providers are responsible for finding and working with people with additional needs. Such providers will be able to access the Community-Based Prevention Fund on the basis of a positive social and financial return assessment (SROI) that looks at peoples' additional needs, how they can be met and the consequences of not meeting those needs (usually human suffering and significant additional financial cost). The first step in any such assessment would be to look at the person's housing situation; their pathway to housing or adaptations to existing housing.
You may ask "but what if there's a lack of supported, sheltered or other social housing?" Well there already is such a lack and the solution doesn't lie in demanding more public funding for it because that simply isn't going to happen. The solution lies in capital investment from non-statutory sources such as pension funds and the socialisation of existing private sector accommodation via the same social investment sources.
The days of public capital investment in specialist accommodation are numbered. So let's stop looking to preserve a dysfunctional, discriminatory system that disregards the additional needs of people who don't have what are currently called social landlords. Let's focus on those people first instead of buildings as our point of departure.
At this point let us reiterate that we are strictly party-politically neutral. We are very proud of never having received money from any government, and we never will. Our role is to define the current and likely future landscape and to navigate routes through that landscape that meet the assessed needs of people with additional needs and the organisations that support them.
The LHA Cap: An Opportunity for Tenancy Sustainment?
Assuming that the LHA Cap is applied to net core rent (and possibly Universal Credit eligible service charges), housing providers should consider where their current net core rent levels are. In many cases they will be below the LHA Cap threshold, which ironically provides an opportunity for additional services for new tenants.
Most obviously, this is an opportunity for tenancy sustainment services to be provided to "general needs" tenants who need additional services in order to sustain their tenancy. Tenancy sustainment can be (and is) provided to new tenants who are assessed as needing additional (Intensive Housing Management) services, and to existing tenants where a need might arise. For example, where they are struggling to cope with their tenancy obligations as a consequence of frailty, mental health need, learning disability, physical disability and so on.
This is another excellent example of investment in preventative services that has significant benefit to people who might otherwise lose their homes. It also saves far, far more money than it costs to all involved.
Potentially (in the case of most Housing Association tenants) this could create an Exempt Accommodation scenario, which would provide additional protections from:
Spare Room Subsidy (Bedroom Tax)
Benefit Cap
Direct payment of rent to the tenant where that would be inappropriate due to additional needs
However, despite what looks like technical compliance with the Exempt Accommodation rules, this designation (Exempt Accommodation) might be subject to challenge where it is applied to so-called "general needs" housing and providers may prefer simply to charge the cost of the tenancy sustainment service to the rent, provided it stays within the LHA threshold, but forgo the Welfare Reform protections listed above.
Again, any such challenge would be a consequence of an increasingly outdated focus on buildings instead of people. Looking forward to the time when the legal status of your landlord (if you have one) should be completely irrelevant, perhaps we should refer to it as "Housing Sustainment".
Conclusions & Some Briefing Events
In this Briefing we have tried to put some sense into the morass of confusion within which our sector is struggling. Some of what we have said is what we believe will happen and some is what we believe should happen on the basis of what we already know or can see.
We will be running a series of Briefing events in April during which we'll develop the themes were discussing here. By that time we should all know how the LHA Cap will be applied so we'll have the opportunity to feed that into the events. We'll be advertising the events by email but the dates and venues will be on our website by the time you're reading this. Feel free to make an advance booking via info@supportsolutions.co.uk before the events are advertised by email (just email us and say you want to book and we'll do the rest) or just wait for the booking email to arrive if you prefer.
As with all of our Briefings please feel free to email or call Michael Patterson (michael@supportsolutions.co.uk) and Danny Key (danny@supportsolutions.co.uk) with comments and questions.
Please also feel free to share this Briefing widely with whomsoever might be interested. If you want to quote from it (in whole or part) please acknowledge the authorship of Support Solutions UK.
Michael Patterson
Support Solutions UK
February 2016
© Support Solutions UK Creative Commons License
Appendix: A Diagrammatic Representation of this Briefing
(Added to site Tuesday, February 23rd, 2016)
---
Other Articles In This Issue
DWP Consultation Proposals: Support Solutions Response
A 1% Rent Cut, the Privatisation of Social Housing & a Redefinition of Supported Housing: Challenges & Opportunities
The Future Funding of Supported Housing: Responding to the Consultation
What is Supported Housing?
Funding Supported Housing
funding supported housing consultation
Supported Housing
funding for supported housing
Supported Housing Funding
Supported Housing Manifesto
Housing proactive and value generation
The Silver Surge: wellbeing & prevention services for older people
Social Return On Investment (SROI) for organisations that support people with additional needs
SROI: the cost of everything & the value of nothing
Issue 12 Home
Funding for Housing Support and Social Care Services in a Time of Change
Intensive Housing Management & the DWP HB Consultation Proposals
Welfare Reform Bill 2011
Universal Credit & Supported Housing
Exempt Supported Housing, Universal Credit & Intensive Housing Management
Welfare Reform, Universal Credit & Exempt Accommodation
funding alarms
Exempt Accommodation & Welfare Reform Act Update
Exempt & Specified Accommodation & Intensive Housing Management
Managing the Covid 19 Pandemic for Landlords & Providers of Social & Supported Housing

Support Solutions 5th National Housing Support & Social Care Conference 2014 Good organisation from beginning to end. Excellent keynote speaker. Relevant and important topics for discussion which were to everyone's advantage within the supported housing sector. B.H - Stevenage Haven