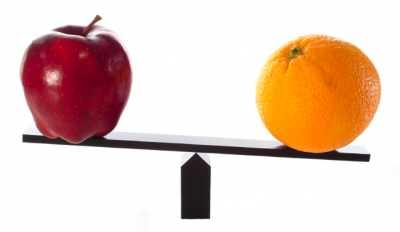 Social Return on Investment (SROI) for Organisations That Support People with Additional Needs
Introduction
We currently live in an era whereby it is of utmost significance to adopt a quantitative approach to understanding and managing both the social and financial impacts of a business, project, organisation, fund or policy.
The importance of making effective decisions, better quality communication, focusing on the beneficial, clarity in governance and a developed investment mentality in any organisation, particularly social organisations cannot be overstated.
Questions Social Organisations Should Ask Themselves
Do we need:
A strategy which paves a way to actualising the important values listed above?
To generate social returns and provide a better means of managing resources?
The provision of a comprehensive narrative value information on the social and financial impacts accrued?
To efficiently manage systems necessary for safeguarding its future social and financial value?
If your answers to any or all of the questions above is 'YES', you need a 'SOCIAL RETURN ON INVESTMENT' (SROI) model.
What Support Solutions UK does is to ultimately and practically simplify this model to social organisations, funders, providers and commissioners in the following terms:
'For every £1 you pay us, we will save you £xx.' This is illustrated in this brief but informative YouTube video from Barcelona City Council Home Care Services (albeit in € not £).
What is Social Return on Investment (SROI)?
Social Return on Investment (SROI) is a participatory evaluation methodology that uses qualitative insights from research to measure social, economic and environmental impact.
This is done by informing the allocation of public resources for a range of projects and initiatives across organisations.
SROI strongly involves direct stakeholder engagement and ensures that it puts the interest of stakeholders first and foremost into consideration, in order to make their voice recognised and reflected in decision making.
SROI also requires social and environmental impacts to be translated into monetary terms in order to be compared to economic impacts.
Putting a monetary tag on non-market goods may prove difficult but it is important to be aware of the fact that market prices themselves are not constant; they are often as a result of negotiating power rather than, reflective of the actual incurred costs.
The SROI methodology also develops appropriate ways to quantify change and measure what matters by assessing investment in terms of the social and financial value generated.
It further monetises both social and financial outcomes, thereby considering value from the viewpoint of each relevant stakeholder which ultimately leads to a better understanding of the true value of any project.
Social organisations, funders, commissioners and providers can ultimately account for the general impact organisations may be having through SROI. As a result, this model is highly relevant as it reflects the growth of the social sector in response to its demand for services.
It is a known fact that some organisations are concerned about representing how their services contribute to different measures of change especially in monetary terms; SROI can serve as a useful tool in expressing benefits in a single overall monetary value within a competitive funding environment.
Ultimately, the intention of SROI is to ensure that all material costs and benefits: Economic, social and environmental are assigned an approximate and evidence-based value.
How Social Return on Investment (SROI) can help to improve your services
It helps to ascertain social benefits
Helps to determine financial benefits
Aids in ascertaining what your existing and new services cost by component within a particular time frame
Serves as a tool for strategic planning
Can be used for improving, communicating impact and allocating investment or for making investment decisions
Guides choices that public services face when deciding where they should spend time and money
Improves the ability to have impact by focusing efforts on what really makes a difference
Enables organisations to manage their outcomes
The case for investment can be made for organisations in advance rather than fixing after the event, which will help to foster continuous improvement
It can raise an organisation's profile and increase the case for further funding thereby making tenders more persuasive, leading to the sustainability of an organisation
Facilitates strategic discussions and helps in making the most of the social and financial value an activity creates
Aids in relating diverse revenue streams to different relevant components
Helps to target appropriate resources at managing both positive and negative outcomes
Helps to demonstrate the importance of working with other organisations and people that can contribute to creating change
Identifies a common ground between what an organisation wants to achieve and maximising social and financial value
Helps to create a formal dialogue between stakeholders that enables them to hold the service to account and involves them meaningfully in the process
SROI creates an avenue for social organisations to use results expressed in monetary terms to their advantage when competing for contracts
It is also attractive to governments and charitable funders looking for savings to the public purse or the best possible SROI funds.
Social Return on Investment (SROI) Methodology
Several organisations have attempted to define and explain the purposes and methodologies of calculating SROI in order to simplify the manner in which they can be measured, without coming to a valid conclusion.
Public services on the other hand constantly face times of unprecedented cuts which place financial checks on the economy. Due to this, policy makers are more focused on safeguarding the actual value for money in their delivery of services.
Therefore, Support Solutions UK proposes that a relevant and simplified methodology will have to be put in place to tackle this.
Our standards for using a relevant methodology
The ultimate goal is the creation of social and financial impact; the measurement of the SROI ratio being a catalyst to achieving the goal
The provision of straightforward outcomes
We believe that the social sector requires considerable help with understanding and putting the SROI methodology into practice and Support Solutions UK is willing to offer that help
Method of calculating SROI
Study a social or financial activity (or both) over a period of time
Calculate the amount of investment that may be used to support that activity and evaluate the capital structure of the organisation that is in place to support that activity
Detect the various cost savings, reductions in spending and related benefits that exist as a result of a social or financial service activity
Calculate the social and financial value of the costs in monetary terms
Discount those savings back to the beginning of the investment time frame
Provide the social and financial value created during the time of investment
Express that value in terms of social and financial return on investment rates and ratios; a ratio of benefits to costs, for example, an indication that £6 of social value is provided for every £1 invested
The methods above may be approached from two perspectives; either the forecast method or the evaluative method.
A forecast SROI analysis which is good for future use is beneficial for internal management purposes and would not need to be as detailed as a report that needs to be made public.
An evaluative SROI analysis on the other hand is an analysis in retrospect and will be more time-consuming but the time required will be reduced if the organisation already produces good data outcomes. Nevertheless, it can take time to measure outcomes.
Many organisations have found it difficult to develop effective outcomes monitoring systems. That being the case, SROI provides a useful tool for assessing and communicating the social and financial impact created by organisations.
Narrative Numeracy Approach
Support Solutions UK agrees that SROI is a dynamic methodology and should be adapted to the specific context in which it is being applied.
Different circumstances and different stakeholders require a different approach in every SROI analysis and a different interpretation of the various methods that SROI might be built upon.
The narrative numeracy approach is one which focuses on stakeholders, their experiences and perceptions.
In order to understand these experiences and perceptions, Support Solutions UK takes into account robust details about organisational inputs and outcomes.
Method of data collection
Storytelling:
The qualitative method of storytelling is useful and gives room for the stakeholders to formulate and express their own perceptions of the change or value created by an intervention.
Numbers and monetisation are not seen as main benchmarks but attaching monetary values to non-financial inputs and outcomes must properly support these inputs and outcomes.
In some cases, outcomes may not be monetised if there is no financial equivalence that would do justice to the impact of a project. Instead, attention would be paid to the outcome in a narrative report. Nevertheless, not attaching monetary values to certain inputs and outcomes might affect the SROI ratio.
When applying this approach, the SROI ratio is an indication of the success of an intervention.
This ratio will be incorporated into the outcomes mentioned in the narrative which ultimately gives meaning to the SFROI ratio and the analysis in general.
Advantages of Narrative Numeracy approach to SROI:
It simplifies the complexity of change processes and produces a clear report
It changes SROI from a ratio-focused method into a participatory and structured means to intensify stakeholder commitment to a project
It improves the effectiveness of the analysis for management purposes because it not only shows the current costs-benefits ratio, but also offers evidence-based guidance for future changes and modifications
How Social Return on Investment outcomes can be beneficial to organisations that work with people who have additional needs
Although, some organisations may find it difficult to ascertain how locally defined their communities are, in order to improve the wellbeing of the people in their communities, SROI can help with the following:
Serve as an opportunity to provide a model to incorporate services and figure out a subsidised statutory expenditure
Focus on vulnerable people by ascertaining their needs and how they can be met
Assist with providing a strategic direction
Provide a way of subsidising services
Foster collaboration with different stakeholders
Revise services to meet more needs
Provide the ability to communicate to a wider range of commissioners
Serve as a model which creates an ability to integrate revenues and services
An avenue to cater for the health needs of people through the provision of high quality and cost effective healthcare services
The provision of affordable and effective medicines through improved communication with relevant care stakeholders and patients
Conclusion
Support Solutions UK recognises that although SROI may be neither practicable nor desirable for all organisations, the outcomes that it generates are important for all organisations to achieve.
Furthermore, a good number of practitioners and experts including Support Solutions UK confirm the feasibility of making SROI the norm for the social sector.
It is pertinent to note that SROI is gradually becoming the tool promoted by government and this is evident through its unique feature of attributing monetary values to outcomes.
The values that are embedded in the simplified 'Narrative Numeracy Approach' methodology stipulated in this briefing makes outcomes more readily achievable thereby creating a room for the Social Return on Investment for social organisation in the UK to be a potential success to be reckoned with.
Please contact Abimbola Duro-David (bimi@supportsolutions.co.uk) or Michael Patterson (michael@supportsolutions.co.uk) to learn more.
Please feel free to share this Briefing widely by whatever medium. If it is reproduced in whole or in part the author must be acknowledged as Abimbola Duro-David of Support Solutions UK. © Support Solutions UK (Creative Commons Licence applies).
(Added to site Monday, March 16th, 2015)
---
Other Articles In This Issue
DWP Consultation Proposals: Support Solutions Response
A 1% Rent Cut, the Privatisation of Social Housing & a Redefinition of Supported Housing: Challenges & Opportunities
The Future Funding of Supported Housing: Responding to the Consultation
What is Supported Housing?
Funding Supported Housing
funding supported housing consultation
Supported Housing
funding for supported housing
Supported Housing Funding
Supported Housing Manifesto
Housing proactive and value generation
The Silver Surge: wellbeing & prevention services for older people
The LHA Cap & the Future Funding of Housing, Support & Social Care
SROI: the cost of everything & the value of nothing
Issue 12 Home
Funding for Housing Support and Social Care Services in a Time of Change
Intensive Housing Management & the DWP HB Consultation Proposals
Welfare Reform Bill 2011
Universal Credit & Supported Housing
Exempt Supported Housing, Universal Credit & Intensive Housing Management
Welfare Reform, Universal Credit & Exempt Accommodation
funding alarms
Exempt Accommodation & Welfare Reform Act Update
Exempt & Specified Accommodation & Intensive Housing Management
Managing the Covid 19 Pandemic for Landlords & Providers of Social & Supported Housing

Revenue Optimisation "I am really impressed with Support Solutions and how small organisations are supported with information and training" Susan Harrison (Tenant Support Services)