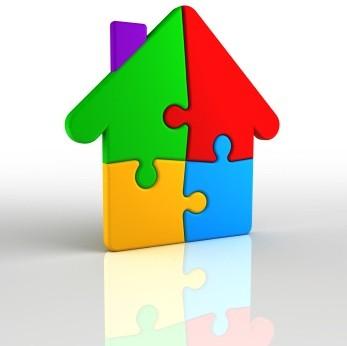 Capital & Revenue Funding for Supported Housing
The purpose of this Briefing is to tell you about the availability of capital and revenue funding for new supported housing services for the many people with additional needs who are described as "homeless", although that situation is commonly a consequence of a variety of other intertwined needs.
This Briefing also seeks to examine "homelessness" as a definition in order to expand the scope of this funding to include people who, for example, have substance misuse needs, an offending history, mental health needs and recent experience of domestic violence and abuse.
For a number of years Support Solutions has been involved in facilitating the use of private capital funding for the development of new supported housing schemes in an environment where public capital funding is scarce. We are also instrumental in securing revenue funding to meet the costs of using private capital for supported housing and enabling new schemes to have a viable revenue position going forward, in addition to meeting the costs of the capital involved.
The introduction of institutional capital into the development of supported housing isn't new, but it has expanded significantly in recent years. The UK Government has focused its institutional capital investment strategy primarily on supported housing client groups that have high levels of permanent need, for example, people with significant levels of learning disability. When we have, in the past, contacted our client base to tell people about the availability of capital (and revenue) funding for new supported housing schemes we have been inundated with interest from providers. However, we've not been able to assist in one area in particular, where demand has been great: this area is supported housing schemes for homeless people and people who are at risk of homelessness, especially where such people have significant levels of additional need and possibly a rough sleeping history.
Before going further let's just clarify what we mean by the rather unsatisfactory client group definition of "homeless people". People are homeless as a consequence of a variety of different additional needs and circumstances. There exist hostels and supported housing services for people who are homeless within which there exist a multiplicity of different needs. There are also hostels, refuges and supported housing services that are described as being for people who have substance misuse needs, are fleeing domestic violence and abuse or who have offending histories. This is not an exhaustive list. Many such people are also otherwise homeless, or at risk of being homeless. So, if you're involved in providing or commissioning intensive needs services that are not described as "homelessness services" but accommodate people who were homeless or are at risk of homelessness then please read on.
Institutional investors calibrate their approach according to their understanding of the "market" for supported housing capital investment, which they understood to be people with high levels of permanent need. This is partly because this reflects the message from the UK Government, partly because people with a high level of permanent need were seen as a safer "investment bet" because investors believe that services for such people were more likely to be publicly funded over the long term than are services for people with "low-level" or transitory need.
Support Solutions has made the point that this is a false distinction. Many homeless people or people at risk of homelessness actually have very high levels of need, for example, people with substance misuse problems. The term "homelessness" is a problematic oversimplification. Homelessness is a consequence of a variety of other additional needs. This might include substance misuse, mental ill-health, domestic violence and abuse and an offending history to mention but a few. Often these additional needs are intertwined and one consequence of them is homelessness. Some people who have been homeless or at risk of homelessness might not need supported housing for the long term (although some will) but those who move on will be quickly succeeded by others as demand continues to outstrip the supply of supported housing services.
These needs may be transitory, or they may be longer term. However, from an "investment risk" perspective Support Solutions has long advocated the fact that there is a major homelessness problem, and whilst substance misuse, domestic violence and abuse, mental health needs and social isolation remain issues the problem of consequential homelessness won't reduce. Institutional investors can therefore be confident that investing in the development of supported housing for people with these additional needs who are consequently homeless is as secure as, for example, Specialised Supported Housing for people who need high levels of care. Indeed, supported housing schemes for people who are homeless or at risk of it as a consequence of the additional needs described above will, in some cases, be Specialised Supported Housing.[1]
With this in mind we are pleased to say that we can now positively respond to providers (and commissioners) of services for people who, for whatever reason including those mentioned above, are homeless or at risk of it, irrespective of the additional needs that caused them to be so. One of our capital finance partners has access to a capital fund specifically for the development of services for such people. This capital fund will fund the purchase of a site or building and the refurbishment/conversion of existing buildings to the required specification for the client group. Support Solutions can assist with local authority stakeholder communication and will secure the revenue required in order to support the scheme over the long term.
We are very aware that provider agencies need access to good quality buildings in order to expand their work to meet the needs of people who are homeless or at risk of it for a variety of reasons, and for whom such services are currently in short supply. Unfortunately, however, this excludes people with no access to public funds.
Any and all supported housing developed by this model will be leased to a specialist Registered Provider. So, if you're a provider (or a Commissioner) and this sounds like something that is needed, please get in touch with us initially by email to info@supportsolutions.co.uk. We'll then contact you back to see what the possibilities are.
We have reviewed some detailed quantitative research[2] on the prevalence of homelessness across the UK. One outcome of the research is the identification of homelessness "hotspots". These are identified below.
However, bearing in mind the limiting definition that is "homelessness" if you fall outside these geographical areas and still know that your local need is great, or if you work with additional needs for which homelessness is often a consequence, then please also contact us. We may be able to help.
A "stricter" definition of homelessness may exclude some of the additional needs groups identified above if they haven't had contact with a local authority in the execution of a statutory homelessness duty or have been sleeping rough and are consequently "below the radar". In such cases it is useful to look at recorded data on rough sleeping in addition to the use of bed and breakfast and temporary accommodation. Areas of the UK that have high incidences of rough sleeping and of the use of bed and breakfast and temporary accommodation are those areas to which the capital fund wishes to target its capital investment.
With regard to rough sleeping the methods used to estimate the numbers of rough sleepers vary between the constituent nations of the UK. The only things these methods seem to have in common are that they underestimate the true numbers, they don't include squatting and sofa surfing, that they're based on a snapshot in time rather than a continuous assessment over time (although Scotland does better in this regard) and that they show an upward trend.
Data for the numbers of people in bed and breakfast and temporary accommodation are obviously more reliable as local authorities place people in such facilities and keep records accordingly. However, we would be going beyond the scope of this Briefing if we were to replicate the figures here.
Therefore, rather than giving a numerical figure, which we would immediately have to qualify as a consequence of the unsatisfactory nature of the rough sleeping component, it makes more sense to identify the areas where the incidence of rough sleeping and the use of bed and breakfast and temporary accommodation is highest. These are as follows:
England
East
London
South and South West
West Midlands
North West
North East
Northern Ireland
Belfast (this is the only area of Northern Ireland for which rough sleeping figures are recorded)
Scotland
Glasgow
South and South West Scotland
East Coast
Wales
So, by way of conclusion, Support Solutions has identified a source of capital funding to develop new supported housing services for existing service providers in areas of the UK where the incidence of homelessness is most problematic. In addition, we have a long track record in successfully securing enhanced levels of Housing Benefit revenue to help to ensure proper levels of revenue for the operation of supported housing and the repayment of capital investment.
It is important to be mindful that data on the numbers of rough sleepers is poor and excludes many people who are homeless. In addition, data on the numbers of people in bed and breakfast and temporary accommodation excludes some people who are homeless or at risk of homelessness who have presented to provider organisations that deal with domestic violence and abuse, offenders and ex-offenders, people with mental health and other additional needs who haven't been categorised as homeless or at risk of homelessness, even though they are.
Finally, there is no cost to provider organisations who wish to work with us to develop new supported housing services. Our fees are met by the capital fund and the costs of the capital invested are met through public revenue.
Please contact us via info@supportsolutions.co.uk if this is of interest to any providers or commissioners of these type of accommodation based services.
---
[1] Specialised Supported Housing is funded through private capital, accommodates people who would otherwise need hospital or registered residential care, is owned or leased by a Registered Provider & developed with LA or NHS commissioner approval.
[2] "Homelessness in the UK", Dr Emyr Williams.
(Added to site Tuesday, November 13th, 2018)
---
Other Articles In This Issue
DWP Consultation Proposals: Support Solutions Response
The Silver Surge: wellbeing & prevention services for older people
A 1% Rent Cut, the Privatisation of Social Housing & a Redefinition of Supported Housing: Challenges & Opportunities
The Future Funding of Supported Housing: Responding to the Consultation
What is Supported Housing?
Funding Supported Housing
funding supported housing consultation
Supported Housing
funding for supported housing
Supported Housing Manifesto
Housing proactive and value generation
Social Return On Investment (SROI) for organisations that support people with additional needs
The LHA Cap & the Future Funding of Housing, Support & Social Care
SROI: the cost of everything & the value of nothing
Issue 12 Home
Funding for Housing Support and Social Care Services in a Time of Change
Intensive Housing Management & the DWP HB Consultation Proposals
Welfare Reform Bill 2011
Universal Credit & Supported Housing
Exempt Supported Housing, Universal Credit & Intensive Housing Management
Welfare Reform, Universal Credit & Exempt Accommodation
funding alarms
Exempt Accommodation & Welfare Reform Act Update
Exempt & Specified Accommodation & Intensive Housing Management
Managing the Covid 19 Pandemic for Landlords & Providers of Social & Supported Housing

Responding to the DWP Consultation: Housing Benefit Reform - Supported Housing "I thought this briefing was very good and very useful. The presentation was clear, well argued and I always find Michael gives me food for thought even if I don't agree with everything he says. I really like the way he facilitates a discussion in the room and I learn as much from other participants as I do from the presenter which is always good. Right length, right tone." R.P. - Richmond Fellowship