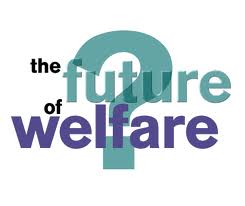 An Overview of the Welfare Reform Bill 2011
Alison Smith with an update and analysis of what is proposed as the single biggest shake up of the welfare benefits system since its inception. The intentions are to save money, streamline the system and make work pay more than welfare. But will it work and where do vulnerable people fit in?
The Welfare Reform Bill follows the November 2010 White Paper, 'Universal Credit: welfare that works', which set out the UK Coalition Government's proposals for reforming welfare to 'improve work incentives; simplify the benefits system and tackle administrative complexity'. The Bill legislates for the biggest change to the welfare system for over 60 years as the government promises to "make work pay" and sets out plans to ensure people in work are better off than the unemployed but representatives of many vulnerable groups are voicing concerns.
The Bill was presented to the UK Parliament on 16 February 2011 and given its Second Reading on 9 March 2011, when the House of Commons debated the main principles and sent it to a Public Bill Committee for scrutiny. The Welfare Reform Bill Committee has accepted written evidence and the bill has now progressed to the Lords Committee and amendments are being discussed. Line by line examination of the Bill took place during the sixteenth day of committee stage on 23 November.
The progress of the Bill through Parliament can be tracked here.
The Bill provides for the introduction of a 'Universal Credit' to replace a range of existing means-tested benefits and tax credits for people of working age, starting from 2013, and makes other significant changes to the benefits system.
It introduces a wide range of reforms that claim to make the benefits and tax credits systems fairer and simpler by creating the right incentives to get more people into work; 'protecting the most vulnerable in our society' and delivering 'fairness' to those claiming benefit and to the taxpayer.
The main elements/key areas of the Bill are:
The introduction of Universal Credit - a single streamlined benefit that will 'ensure work always pays', to come into force in 2013
A new 'claimant commitment' showing clearly what is expected of claimants, and 'work related requirements'. These include requirements for work-focussed interviews; preparation; job search and availability. In the case of a person with limited capability for work, actions can include taking part in a 'work-focussed health related assessment' This is an assessment by an approved health care professional to assess the extent to which a person's capability for work could be improved, and whether an individual's physical or mental condition will effect likelihood of obtaining or remaining in work. The legislation includes an escalating series of sanctions to prevent people from refusing work: Anyone who turns down a 'reasonable' job offer or voluntary work will lose their benefits for three months. A repeat refusal will result in their benefits being docked for six months. If someone turns down work three times, they will lose their benefits for three years.
The introduction of Personal Independence Payments (comprising a standard or enhanced Daily Living Component and/or Mobility Component) to replace the current Disability Living Allowance
Creating a 'fairer approach' to Housing Benefit to 'bring stability to the market' and improve incentives to work by: restricting Housing Benefit entitlement for social housing tenants whose accommodation is larger than they need and plans to up-rate Local Housing Allowance rates by the Consumer Price Index. (Housing Benefit curbs for the jobless have been dropped). This has caused concern reflected in the Welfare Reform Committee Fourth special report.
Driving out 'abuse of the Social Fund system' by giving greater power to local authorities, and a stronger approach to reducing fraud and error with tougher penalties for the most serious offences and fines for 'preventable errors in claims'
Reforming Employment and Support Allowance to make the benefit 'fairer and to ensure that help goes to those with the greatest need' by limiting the payment of contributory Employment and Support Allowance to a 12-month period. (Employment and Support Allowance replaced Incapacity Benefit and Income Support paid because of an illness or disability for new claimants from 27 October 2008) Those involved in the pilot study of the new assessment process in Burnley were largely critical of it.
Amending the forthcoming statutory child maintenance scheme with changes to support a new system of child support which 'puts the interest of the child first', supporting parents to work collaboratively regarding child maintenance rather than entering conflict. The State's involvement through the statutory child maintenance system can then be focussed on families who are not able to come to their own arrangement.
Capping the total amount of benefit that can be claimed (to about £26,000 annually per family) (a cause of concern for families with disabled members highlighted by the Foundation for People with Learning disabilities)
Changes to Tax to enable people to keep more income (for every £1 extra people earn, they will be at least 35p better off as a result of being in work)
Central to the plan is the creation of a universal credit, a process that will begin in 2013 and continue into the next parliament. Universal credit can be awarded to an individual (who is not a member of a couple) or to members of a couple jointly and is to be calculated with reference to a standard allowance; an amount for responsibility for children/young persons; an amount for housing and 'amounts for other particular needs or circumstances' (limited capability for work or significant caring responsibilities).
The universal credit will see existing out-of-work and in-work entitlements, such as Jobseeker's Allowance, Income Support and Housing Benefit, paid as a single lump sum although it is unclear how many benefits will be included in the new payment. It is not the policy intention that the amount of universal credit for housing will be paid directly to landlords, but there still remain concerns and uncertainty about this.
The UK Government states that, in future, up to 2.7 million households will be better off as a result of the change with more than a million of these - including many of the poorest - seeing an increase of £25 a week, but the Institute for Fiscal Studies warned that while the changes could benefit 2.5 million households, a further 1.4 million - including many lone parents and families with savings of more than £16,000, and people diagnosed with sudden illness like strokes or cancer - face being worse off. This concern is echoed by charities.
Impact and Equality Impact Assessments for all elements of the Welfare Reform Bill can be found here.
The UK Government has dropped controversial plans to cut housing benefit by 10% for people out-of-work for more than a year - but the bill does include plans to cut housing benefit for tenants deemed to be "under-occupying" their homes. In England the National Housing Federation attacked the move, claiming about 680,000 people living in local authority and housing association properties will lose some of their housing benefit, "with many people struggling to pay their rent and ending up being forced to leave their home, with cuts for under-occupiers forcing older couples whose children have left home out of properties they have lived in for years." The impact assessment says that paying housing benefit only on the bedrooms a tenant needs will hit 32 per cent of all working age social tenants with most losing around £11 a week. The cut only applies to working age households up to the age of 65. The UK Government acknowledges concerns regarding a substantial increase in homelessness as a result of measures associated with the Welfare Reform Bill and the reform of HB, but considers these have been exaggerated.
A couple of specific areas of misinformation and inaccuracies persist around the Welfare Reform measures, as reported in the Full Fact Parliamentary Briefing. In summary:
As Incapacity Benefit claimants are reassessed for eligibility for the new Employment and Support Allowance, much has been written in the press about the proportion of those that are "fit to work". Results from DWP's pilot assessment schemes (in Burnley and Aberdeen) found that around 30% of claimants were fit to work; approximately 30% per cent were granted ESA unconditionally and the remaining 40% per cent placed in the Work Related Activity Group (WRAG). This WRAG can include hospital in-patients, cancer patients and those with chronic renal failure, and should not be combined with those found fit to work immediately. It should be noted that over a third of unsuccessful applicants who subsequently appealed, saw the decision overturned. As mentioned above, those involved in the pilot study of the new assessment process in Burnley were largely critical of it.
It is also inaccurate to claim that fraud costs the UK £5.2 billion, as suggested by George Osborne in the Spending Review statement, 20 October 2010: Approximately £5.2 billion is lost each year due to overpayments in benefits and tax credits; £3.1 billion through the former and £2.1 billion through the latter. However of this, the majority is accounted for by official and customer error (£3.8 billion), with fraud costing the taxpayer £1.5 billion. In addition, £1.3 billion is underpaid through error. (MPs have expressed concerns that the UK Government has 'no clear plan' of action for tackling errors and fraud in the welfare system)
What are the implications of the Welfare Reform Bill on providers and recipients of Housing with Support and Care? It could be predicted that, with more people at risk of losing their tenancies, the need for housing related support for people to maintain their tenancies/stable accommodation and independence will increase. This is at least partly addressed in the Work and Pensions Committee fourth special report, and the government response to it: The Committee notes that "It has been suggested that local authorities will experience increased pressures on their services as a result of these measures. The Government should monitor the costs to local government of the policy changes and be prepared to consider additional funding if necessary to ensure that appropriate support and services can be provided in the areas where people might find new accommodation". The Government response is that Discretionary Housing Payments can be used to provide additional support such as allowing extra time to those affected to find suitable accommodation or provide longer term support for vulnerable customers, including families with multiple risk factors and families with children at critical points in their education, and that the Vision for Adult Social Care: Capable Communities and Active Citizens published by the UK Government in November 2010, sets out how people will be given greater choice and control over the care and support that they need.
As the Welfare Reform Bill passed through the Committee stage, the Government amended the Bill to provide for the establishment of a Social Mobility and Child Poverty Commission.
Amendments considered and supported by the House of Lords have, significantly to the sector, included amendments 99AB and 99D, spoken to by Lord Best which provide for an exemption from the cap for those in supported, sheltered or temporary accommodation as those families may be particularly vulnerable and face real problems if forced to move due to a reduction in their housing benefit. The Lords committee notes that families in temporary accommodation have not chosen to live in high-rent housing; they have been placed there due to there being no other options available and that it seems particularly unfair to penalise them for a situation over which they have had little control. As Shelter, Crisis, Homeless Link and the National Housing Federation have stated, the caps for households in temporary accommodation create the prospect of a spiral of homelessness where households lose their income due to the overall benefit cap, but are unable to access accommodation under the main homelessness duty because they are still subject to benefit restrictions.
The Hansard Committee heard concerns from Baroness Hollins on the consequences of four changes in housing benefit from DWP that could plunge social landlords into mounting arrears, namely:
Under-occupation: Many of the poorest social tenants would be required to move to smaller accommodation - except that it does not exist and it will not be built in the next few years. So the tenants will stay put and be fined on average about £20 a week. These tenants usually have no savings; so they will run up arrears but social housing providers will be asked to avoid evicting them on grounds of decency as well as cost savings. Although such tenants would not be intentionally homeless through arrears generated by benefit cuts-as the Minister agreed on the record- housing associations would have to re-house them if they were evicted.
Social landlords will perhaps also be faced with some tenants who are up against the housing benefit or UC cap and will also face arrears, and social landlords will be expected to avoid evicting them for what is not their fault. Again, arrears for social housing providers may mount.
Cuts in housing benefit for those with supported housing in its various forms, although obviously this is a much smaller group. Again their arrears may mount, and again those will pass to the landlord.
Social Landlords will certainly face substantial arrears in the move to direct payments to tenants rather than to the landlord.
The solution is not clear. It's not raising rents to compensate for those arrears because Registered Providers are at a fixed-target rent and DCLG does not allow it to be exceeded and Capital Revenues from the DCLG and HCA have been cut . It's not possible to cut staff because the Tenant Services Authority within the HCA requires Registered Providers to improve services. A 95 per cent satisfaction rate on any of the criteria it produces is required, which means that there must be staff on the ground.
These four cuts together could send many housing associations into the red and jeopardise the financial stability of a swathe of housing associations across the country. In turn this will make it difficult to ensure the supply of the Prime Minister's newly voiced concern for affordable housing. Given that 95 per cent of all housing stock that will exist in 10 years' time has already been built, stock cannot be adjusted to meet changes to HB. DWP's cuts in housing benefit will be offloaded to housing associations as arrears.
There is the opportunity for the House of Lords to consider more final amendments before the bill is enacted by Royal Assent, so there is the potential for more changes - but there will be other challenges to the overall success: Firstly, the sheer scale of the problem, with more than five million people on out-of-work benefits and secondly, successful welfare reform in other parts of the world has always been carried out in boom times - when there are jobs and public money to help people find work - which is not currently the case in the UK.
(Added to site Wednesday, February 1st, 2012)
---
Other Articles In This Issue
DWP Consultation Proposals: Support Solutions Response
A 1% Rent Cut, the Privatisation of Social Housing & a Redefinition of Supported Housing: Challenges & Opportunities
The Future Funding of Supported Housing: Responding to the Consultation
What is Supported Housing?
Funding Supported Housing
funding supported housing consultation
Supported Housing
funding for supported housing
Supported Housing Funding
Supported Housing Manifesto
Housing proactive and value generation
The Silver Surge: wellbeing & prevention services for older people
Social Return On Investment (SROI) for organisations that support people with additional needs
The LHA Cap & the Future Funding of Housing, Support & Social Care
Issue 12 Home
Funding for Housing Support and Social Care Services in a Time of Change
Intensive Housing Management & the DWP HB Consultation Proposals
Universal Credit & Supported Housing
Exempt Supported Housing, Universal Credit & Intensive Housing Management
Welfare Reform, Universal Credit & Exempt Accommodation
funding alarms
Exempt Accommodation & Welfare Reform Act Update
Exempt & Specified Accommodation & Intensive Housing Management
SROI: the cost of everything & the value of nothing
Managing the Covid 19 Pandemic for Landlords & Providers of Social & Supported Housing

Responding to the DWP Consultation: Housing Benefit Reform - Supported Housing "I thought this briefing was very good and very useful. The presentation was clear, well argued and I always find Michael gives me food for thought even if I don't agree with everything he says. I really like the way he facilitates a discussion in the room and I learn as much from other participants as I do from the presenter which is always good. Right length, right tone." R.P. - Richmond Fellowship