The Older People's Commissioner for Wales says that more needs to be done to support carers.
Sarah Rochira is concerned that too many carers in Wales are missing out on help and find their work is often undervalued. Ms Rochira believes that this can often lead to a deterioration of the carers mental and physical health, reports the BBC.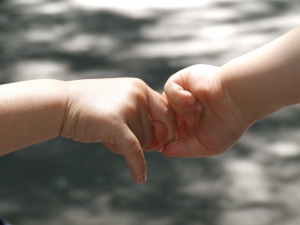 Ministers say that much has been achieved in policy to support unpaid carers since devolution.
Ms Rochira on Carers Rights Day said that she is worried at the pace of progress in a strategy to help carers and wants to ensure that Wales gets it right for its 370,000 carers.
"Without the care provided by unpaid carers in Wales, estimated to be nearly £6bn a year, many of our statutory services would, quite simply, be unable to cope," she said. "Carers should therefore be seen and treated as one of our greatest assets. Many of the carers I have met as part of my Engagement Roadshow are at breaking point – they feel that no-one listens to them, despite asking for so little. In so many cases they just want a little bit of help before a crisis occurs, such as information, advice, help to make decisions, practical help and training, and advocacy – someone to speak up on their behalf. These are all things that would not cost a lot of money to implement, but would make a significant difference to carers' lives. Carers shouldn't have to fit around the system; the system should fit around them."
Ms Rochira says that whilst improvements are beginning to be seen she still feels that there are "real concerns" over the pace of the progress and that she wants to review the impact the Carers Strategies Measure is making, with carers being at the heart of the review.
She told BBC Radio Wales: "Change is beginning, but I am concerned. I do not think the pace of change is enough, it needs to speed up and we need to very quickly get it right for all carers. I do not want to continue meeting people who tell me just how hard their life is. I don't want to continue meeting people who tell me that the price they pay for caring for the person they love is just too hard and too difficult to bear."
Keith Bowen, director for Carers Wales said there are over 20,000 carers in Wales who are missing out on support all together worth a total of £66m a year.
He told BBC Radio Wales: "Carers often face financial implications for their role often having to give up work while their outgoings go up and income's gone down. It's vital that carers get the right information at the right time and claim these valuable benefits."
What do you think of this? Tweet us your comments @suppsolutions