A Conservative Party chairman Grant Shapps has revealed how the government plans to use the money saved through bedroom tax.
The former housing minister has been defending the under-occupancy policy, which has caused a lot of controversy, in his constituency of Welwyn Hatfield where rent arrears have soared by 60% since its introduction a year ago.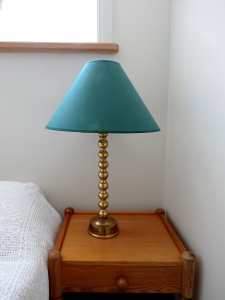 It is said to be the first time a senior member of the coalition has outlined how the money from the bedroom tax well be spent by the government, reports 24dash.
Speaking to the Welwyn Hatfield Times, the MP said that the "spare room subsidy" was brought in because of the "financial mess this country was left in following Labour's great recession".
He added that it was "important to understand" that the bedroom tax "is meant to ensure that rather than the taxpayer paying for bedrooms to be empty, people who are homeless get a roof over their heads. What the removal of this subsidy does is to stop paying for rooms which are not in use. However, it does not mean that someone necessarily needs to therefore move. So there is no surprise that most people will stay in their homes. This is a good thing. What it does mean is that people will be asked to pay for that spare room each week."
Mr Shapps then went on to explain that the money the government acquires through the bedroom tax "can then be used to help fund more housing for those people on the waiting lists".
The Department for Work and Pensions latest figures show that the under-occupancy policy is saving over a £1m a day.
A DWP spokesperson told 24dash they hadn't been told how the bedroom tax's millions would actually be spent.
Work and pensions secretary Iain Duncan Smith said: "It was absolutely necessary that we fixed the broken system which just a year ago allowed the taxpayer to cover the £1m daily cost of spare rooms in social housing. We have taken action to help the hundreds of thousands of people living in cramped, overcrowded accommodation and to control the spiralling housing benefit bill, as part of the government's long-term economic plan. Our reforms ensure we can sustain a strong welfare safety net, and we are providing an extra £165m next year to support the most vulnerable claimants."
What do you think of this? Tweet us your comments @suppsolutions