According to the Council of Europe in Strasbourg, the UK level of benefits paid in pensions, jobseeker's allowance and incapacity benefit is "manifestly inadequate".
This inadequate level is due to the fact it falls below 40% of the median income of European states. The finding comes from an annual review of the UK's adherence to the council's European social charter and is said to likely provoke a new dispute between the government and European legal structures.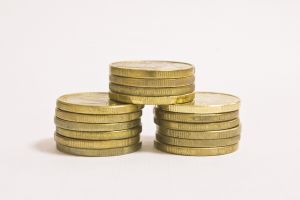 Whilst the Council of Europe has said the conclusions were legally binding, the DWP suggest the finding are merely to be "taken into account" by British courts when assessing claims, reports the Guardian.
In the report's most critical section, the council's European committee of social rights said: "Even if the minimum levels of short-term and long-term incapacity benefits, state pension and jobseeker's allowance satisfy the requirements of the European code of social security, they are manifestly inadequate in the meaning of article 12§1 of the charter as they fall below 40% of the Eurostat median equivalised income. The committee notes … that short-term incapacity benefit stood at £71 (€85) and long-term incapacity benefit at £94 (€112) per week. ESA and jobseeker's allowance stood at £67 per week (around €321 per month). As regards the state pension, it stood at £102 (€490 per month)."
Iain Duncan Smith, the work and pensions secretary, said: "This government has made great strides in fixing the welfare system so that spending is brought under control. It's lunacy for the Council of Europe to suggest welfare payments need to increase when we paid out £204bn in benefits and pensions last year alone. Whether for short-term needs or longer-term support, millions of people find that the welfare system provides a valuable and fair safety net when they need it most. And thanks to the triple lock, pensioners are now benefiting from a state pension that represents the highest share of earnings in over 20 years. This is meaningful support helping people every single day."
What do you think of this? Tweet us your comments @suppsolutions