Greenfields Community Housing is spending August trying to raise awareness of domestic abuse.
The housing association, which manages 8,450 homes across Essex has seen reports from tenants affected by domestic abuse rise by 20% after a similar campaign they ran last year, reports 24dash.
The social landlord highlights that domestic abuse includes a wide range of behaviour and warns it's rarely a one-off event.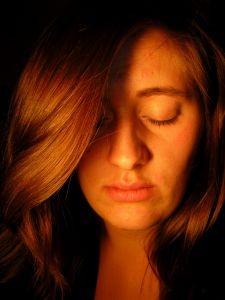 The housing association's staff and board members, tenants and other partners will be wearing white ribbons and dressing in white to show their support to the cause.
Leaflets and posters have been distributed that explain about different types of domestic abuse and provide contact details of organisations that victims can contact confidentially, such as Victim Support and Men's Advice Service.
They are also working closely with local doctors to provide ways for victims to be given contact details without any risk of abusers finding out.
An anonymous Greenfields tenant who was a victim of domestic violence said: "Being in an abusive relationship made me feel so low and worthless, I hated having to lie to family and friends about how I got the bruises.
"My housing coordinator has given me so much support, she showed me that I wasn't alone and there are people out there who are understanding and want to help, not just for me but for my children too. With the help I have received I now feel confident to get on with my life and be a stronger person. I wish I had reported it sooner. If anyone is suffering what I have suffered I hope they have the courage to report it."
James Martin, neighbourhood co-ordinator at Greenfields, said: "We want to make it clear to our residents that domestic abuse of any kind is unacceptable. Although we can't stop it, we hope that by explaining what constitutes domestic abuse and providing ways for victims to seek help and support, we can help to reduce it."
What do you think of this? Tweet us your comments @suppsolutions