Over £2.1 million in grants have been issued in Scotland to help tackle homelessness and housing issues.
29 new projects have successfully applied for the Housing Voluntary Grant scheme for 2014/15, reports 24dash.
This new funding will help older and disabled people live independently in their own homes whilst also supporting rural housing, tackling homelessness and are aiming to help encourage engagement between tenants and landlords.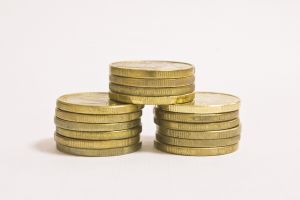 Deputy First Minister Nicola Sturgeon announced the grant and said: "No-one in Scotland should be without a warm bed and a place to stay so it's particularly upsetting to think of those vulnerable people in our communities who may find themselves homeless at Christmas. We recognise that homelessness also applies to those living in a hostel or having to stay in unsuitable accommodation. That's why I'm delighted to announce that £2m funding will be spread across 29 worthwhile and innovative projects through the Housing Voluntary Grant Scheme. These projects offer invaluable advice and support on homelessness and a wide range of housing issues with some providing legal advice and educational opportunities and others making it easier for the elderly to continue to live in their own homes."
Moira Bayne, Housing Options Scotland's chief executive, said: "We are truly delighted that the Scottish Government has continued to put its faith in us to help disabled and older people and veterans across Scotland find 'The Right House in the Right Place'.
"Our grant award for 2014 will enable us to provide quicker response times for new clients and expand our outreach work through our Military Matters and Peer Support projects."
Many different charities and schemes have been awarded money from the grant which will enable them to create and improve services that will help vulnerable people.
What do you think of this? Tweet us your comments @suppsolutions