Guidelines have been released to ensure that contractors for public services use charities too.
For services such as the work programme, charities have found problems in delivering the government contract, and less financially secure charities need supporting.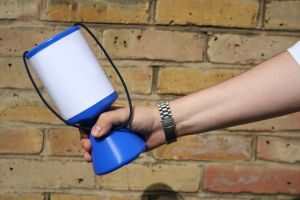 The National Council for Voluntary Organisations (NCVO) and Serco have publish a best-practice public services contracting code to try and keep contractors and charities working smoothly together.

There have been problems experienced so far with charities being at a disadvantage, and the guidelines are intended to help improve relationships between private and voluntary sector.
Contractors have been found to 'cherry-pick' clients in some of the schemes, and subcontract others to charities and voluntary organisations, which is unfair for outsourcing public service contracts.
The guidelines also warn that charity subcontrators must not be used as 'bid candy' on public service contracts for schemes such as the Work Programme.
The new code of practice is split into five sections and provides advice on issues including setting reasonable expectations, having mechanisms for open dialogue between contractors and developing financially sustainable models.
It also says prime contractors should take measures to support the less financially secure members of their supply chain – there have been complaints by several charities and social enterprises about the length of time it has taken to receive payments from prime contractors.
From a Public Accounts Committee report on the Work Programme in February, the government's back-to-work scheme found evidence of prime contractors finding work for the easiest to place candidates, and then giving those who would require more effort and have a more difficult history to charity subcontractors, or 'parking' them.
Another report by the Third Sector Research Centre, found that charities had encountered numerous problems with the back-to-work scheme.
Sir Stuart Etherington, chief executive of the NCVO, said:
There has been a major growth in subcontracting, but the NCVO's members have had very mixed experiences of it. This joint guidance is part of our attempt to raise standards in subcontracting.
We are certainly not saying that subcontracting is always the right way in which to deliver public services.
But where services are delivered in this way, we want to make sure that they are delivered well and that subcontractors are treated fairly.
Serco has pledged to follow the guidance and will encourage other outsourcing companies to sign up to the document.
Jeremy Stafford, chief executive of Serco UK & Europe, said:
This code sets the bar high for how companies such as Serco should work alongside their partners in the voluntary sector – and rightly so.