A report has found that the majority of English health bodies are overlooking homeless people and blocking access to care.
A report by St Mungo's Broadway and Homeless Link has shown that 64% of council health strategies made no mention of single homeless people and 14% made no mention of homeless people at all, reports Inside Housing.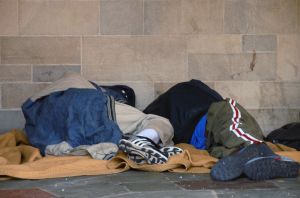 The study analysed 50 health and wellbeing boards which looked at joint strategic needs assessments and joint health and wellbeing strategies.
Howard Sinclair, chief executive of St Mungo's Broadway, said: "This report shows that homeless people, and lone homeless adults in particular, are being overlooked in England, and their needs sometimes ignored completely. We must change this, not only to make sure homeless people have access to better healthcare but also because it's about the good use of ever-more scarce resources."
Rick Henderson, chief executive of Homeless Link, said: "In all too many cases, homeless people are being let down by health services and not being considered in the planning of future provision. We know that significant improvements can be made when agencies work in partnership and are calling for the political and financial backing for this to continue, and for health and wellbeing boards to commit to a greater focus on homelessness."
What do you think of this? Tweet us your comments @suppsolutions