The NHS has been saved tens of thousands of pounds by the first NHS-backed three-way joint investment agreement with a group of social landlords to tackle fuel poverty.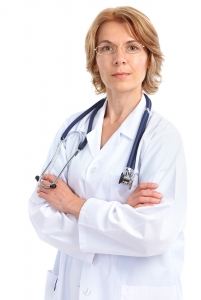 The groups – Oldham Council, Oldham Clinical Commissioning Group (CCG) and Oldham Housing Investment Partnership – consist of 10 social landlords who co-invested in the 'Warm Homes Oldham' programme which began in August 2013, Inside Housing reports.
The programme has helped 1,000 people and is one of the first examples of the NHS supporting schemes to ensure the reduction of the cost of health care and social services.
Oldham CCG invested £45,000, the council invested £77,500, and housing providers invested the remaining £77,500 into the programme.
Approximately 800 people were surveyed who partook in the scheme. It was found that in the first 9 months of the programme, emergency hospital admissions had reduced by 32%, with an estimated saving of almost £40,000 to the CCG. It was also shown that accident and emergency attendances dropped by 2%.
Following the programme, 48 out of 50 of those who self-reported as being 'high risk' of mental illness moved to 'low risk'.
A spokesperson for the initiative stated, "The project… provides a template that other local authorities could adopt, with additional health benefits and wellbeing savings to public purse".
Sunderland landlord, Gentoo Group stated that its scheme to install boilers prescribed by GPs resulted in a 28% reduction in GP appointments and a 33% reduction in outpatient appointments.
Chief Executive of Family Mosaic and Chair of the G15 group of associations in London, Brendan Sarsfield described the scheme as 'great' but advised that neither the government nor health sector would value it.
This scheme questions and raises expectations of whether the housing sector will be able to help in reducing the cost of health.
What do you think of this? Tweet us your comments @suppsolutions
Image source: