A smart-phone app is being trialled to see if it could 'prevent blindness.'
A new portable sight test kit called Peek has been designed in collaboration with scientists at the University of St Andrews, the London School of Hygiene & Tropical Medicine and NHS Greater Glasgow and Clyde. Peek works through a smartphone to perform eye tests and diagnose vision-related problems.
In order to test how effective the tool is when compared to state-of-the-art hospital equipment it is currently being trialled in Kenya. If it is proved to be successful, it is believed that Peek could 'revolutionise the prevention of blindness in low-income countries'.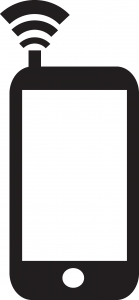 The device uses a mobile App and clip-on hardware which enables the smartphone to check spectacle prescriptions, diagnose cataracts and examine the back of the eye for disease. It requires minimal training to operate and the system stores contact information and GP's data for each patient.
Dr Bastawrous from the London School of Hygiene & Tropical Medicine is currently testing the device in Kenya and says that:
"Patients who need it most will never be able to reach hospital because they're the ones beyond the end of the road. They don't have income to find transport so we needed a way to find them.
"We hope that Peek will provide eye care for those who are the poorest of the poor. A lot of the hospitals are able to provide cataract surgery, which is the most common cause of blindness, but actually getting the patient to the hospitals is the problem.
"Peek allows the technicians to go to the patients' homes, examine them at their front doors and diagnose them there and then."
Peek's development has been funded by the British Council for the Prevention of Blindness, the Medical Research Council, Fight for Sight and the International Glaucoma Association jointly.