A hospital worker who posted on Twitter his plans to use body hair shaved from a patient on his face to emulate Sir Bradley Wiggin's sideburns is facing a disciplinary hearing.
Alongside the inappropriate hair tweets, Mr Nam also posted a photo of United Lincolnshire Hospitals Trust executives and called them "vandals".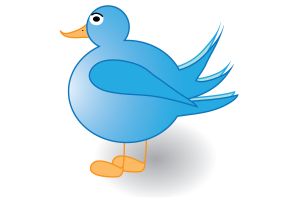 Mr Nam was suspended and has since resigned. He says he is ashamed of himself.
On 1 August 2012 Mr Nam wrote on Twitter that he was going to use the hair "from the first patient I shaved today and stick them on Wiggins-style". This was the first in a series of tweets which he posted under a pseudonym before a member of the operating department raised the alarm. Mr Nam was suspended in September last year, reports the BBC.
He told the tribunal: "I felt ashamed really from day one when I was confronted with it and suspended from the trust, I felt foolish and ashamed for what I have done."
The hearing has been told that Mr Nam breached confidentiality by posting a photograph of an ambulance and commenting "casualty busy as ever! I am now waiting in A&E for the victims of a light aircraft crash, will keep you posted". He also tweet a picture of a theatre list showing surgeons' and anaesthetists" names and producers with the caption "think yourself lucky your (sic) not doing my list".
Mr Nam worked in the gynaecology ward at Lincoln County Hospital and has admitted posting the tweets as well as misconduct.
Mr Nam attributed his behaviour to "frustration for my own predicament" including his "limited career progression" at the trust. The panel was told that using Twitter had been a means of "blowing off steam".
What do you think of this? Tweet us your comments @suppsolutions