Sturgeon Ventures, a regulatory incubator, has launched a non-profit fixed income portfolio management service for charities that they believe have been overlooked by large fund managers. They believe that short termist investors who are negative on the bond market will miss great opportunities.
It is their view that policymakers will refrain from raising interest rates for some years so that the economy will recover and older investors and institutions seeking income will support the bond market in the long term. Bob Devin, the Portfolio Manage said, "Research indicates there is a lot of spare capacity in the economy and GDP growth could continue to rise significantly before capacity constraints appear and rates have to rise to cap inflationary pressures. One MPC member was recently quoted in the FT commenting that the Bank of England could do more bond purchases if they felt the economy was still too sluggish.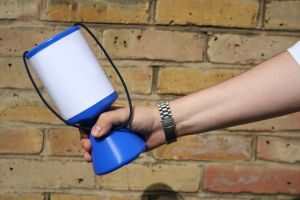 "In the longer term, there will always be investors providing support to the bond market. For example, Life companies need to offset liabilities with long duration gilts, corporate treasuries look to enhance income on reserves on a one-year view and there are charities that require cash management at the short end of the curve. The population is getting older too and senior citizens look to bonds to provide steady income in retirement.
"Sturgeon believes that some market players have acted irresponsibly by pushing yields and creating volatility. Mark Carney's policy of forward guidance was a genuine attempt to give industry and long-term investors the confidence to invest for longer term economic growth and jobs. The actions of short-term speculators has been unhelpful and ultimately, self-defeating too."
The new Treasury and Fixed Income Portfolio Management Service for charities will use a transparent and ethical investment process which will offer customised fixed income solutions and manage funds on both discretionary and advisory's basis. Solutions will be tailed to meet client-specific objectives and to deliver real income above inflation, using a combination of short duration UK and international bonds, hedged for currency risk. A minimum investment in £250,000 which will make it available for a range of small to mid-sized charities, as well as inter-faith, school and college foundations.
The service will be offered directly to charities via financial intermediaries such as IFAS. There is no initial charge for the service and the annual management fee starts at 0.75% on the first £1 million. The fee covers wage and administration costs only.
Sturgeon will not receive any initial commission from any third party fund managers, opting for monies to be reinvested on clients' behalf. An introductory fee is negotiable with intermediaries. A fee of 0.5% per annum is charged to cover custody/settlement and dealing costs.