One in three older people in the UK are concerned about how they'll stay warm this winter with rising energy costs.
Age UK has found that high energy bills and fuel poverty in conjunction with hard to heat energy efficient homes are weighing on the minds of older people, reports 24dash.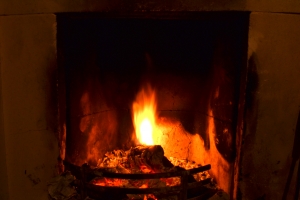 Their 'Older, not colder' report has found that every winter an older person dies every seven minutes due to cold weather. The report has also found that almost a million older people living in fuel poverty cannot afford to heat their homes.
The charity's Campaign for Warm Homes is calling on the government to commit to upgrading all homes to meet higher energy efficient standards. Age UK believes this is the only viable long-term solution to fuel poverty, rising energy prices and the resulting winter health problems.
Caroline Abrahams, charity director at Age UK, said: "The spectre of struggling to afford to heat their homes this winter is looming large in the minds of millions of older people. Increasing energy costs coupled with poorly insulated homes means the UK is fighting a losing battle against cold weather and it is very difficult for increasing numbers of people to properly protect themselves. The only long-term solution to this problem is an ambitious programme to bring all our housing up to a high energy efficiency standard. We realise a national infrastructure project of this scale would require major investment; but not only would it reduce illness and deaths among older people, it would also cut associated costs to the NHS, create jobs and growth and help future generations. No older person should worry that they could die from the cold in their own home. Fuel poverty is a national scandal which has claimed the lives of too many people – both old and young – for far too long and left many more suffering from preventable illness. We want a permanent solution and we believe it is within our grasp, if there is the necessary imagination and political will."
What do you think of this? Tweet us your comments @suppsolutions