When caring for vulnerable adults there is evidence that suggests that prevention is much better than a cure, in both terms of cost and the avoidance of situations that conclude with someone losing their independence and quality of life.
The care bill intends to implement new models of working, allowing older and vulnerable adults to lead healthy, fulfilling lives. This can be gathered from the white paper that has preceded the bill, which says ""Failure to support people at an early stage means that many people are needlessly admitted to hospital because they have an accident or crisis and lose their independence."
Buckinghamshire county council have used some of the funding from the grant transferred from the NHS to local authorities, so that they can support social care, to create a programme called Prevention Matters. Since its launch in July it has brought together the county council, the health service, the district councils and the voluntary sector in a joint effort to find vulnerable adults that are in need before their problems become critical.
Previously, funding and delivery of health and social care had been separate however it is being bought to attention that this is now becoming flawed. It has been found that £1 spent on preventive social care for older people saves the NHS £1.20 spent on emergency beds. This shows that to make the most out of limited resources the joining of these services should be more widespread.
Prevention Matters uses GP referrals as their primary means of identifying clients and a network of community practise workers, who are managed through specialist voluntary sector organisations, work directly with clients to put the plan into action. This approach delivers a highly personalised service as it is built around each individual's needs, circumstances and preferences.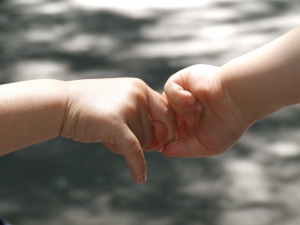 At the same time there is a team of community links officers that have been employed by the council who work in communities to identify, enhance and establish informal community-based services and social opportunities. These are in place to strengthen communities and provide resources for the support of clients identified by practise workers.
The programme is centred on an intelligence hub that works to bring together local information whilst providing voluntary organisations and policymakers with evidence for targeting resources at a community level throughout Buckinghamshire.
The local focus means that the programme can adapt to meet the needs of numerous communities and it promises social benefits that are wider than the direct help and support it provides. As well as being a development in the voluntary sector, the programme also promises to increase the general awareness of vulnerable adults and their place in the community. There is a big focus on this as it is shown statistically that social isolation is the reason for almost half of the referrals so far.
It is now being referred to as the "Buckinghamshire model" and Prevention Matters is proving to be a pathfinder programme, acting as a template which other local authorities can develop for a community-based preventive support.