Researchers at Cambridge University have commended a country-wide partnership that re-unites mothers with their children following their release from prison.
Praise has been given to the Re-Unite project for making a "positive contribution" by Professor Lorraine Gelsthorpe and Jane Dominey who said it would be a "matter of huge regret if the excellent work on Re-Unite could not be continued."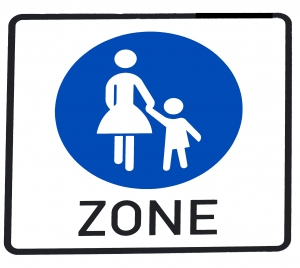 The Re-Unite project was founded by the Commonweal Housing and Housing for Women in response to problems women were facing when trying to rebuild a stable family life after being released from prison. Inflexible rules often make it difficult for women to access housing and other services however Re-Unite work intensively with women to steer a course through various obstacles, giving them support and guidance to help them overcome personal challenges and see them living with their children again.
A report titled 'Re-Unite revisited: an evaluation summary', has focused on Re-Unite South London where the project has been going the longest, meaning there is more scope to look at the impact of its intervention, whilst also giving some opinion on the relative success of newer Re-Unite 'replications' throughout the country. Researchers found that "without the extra support provided by Re-Unite, [women] were facing the prospect of homelessness, living in a hostel, relying on friends or family or returning to accommodation made unsuitable by the threat of eviction or domestic violence."
Steve Goslyn, Threshold Chief Executive said: "It's really good to see how a new type of project like this can have such a big effect on a vulnerable group of people. The report tells us that out of 31 Re-Unite customers in London, only two have reoffended. This compares with the average reoffending rate for women of almost 45 per cent within a year. Threshold is proud to be delivering Re-Unite in the Greater Manchester area."
Re-Unite's approach to the provision of services for offerenders has also been selected as one of three finalists in the Partnership category of the No-Offence Redemption and Justice Awards.