Intensive Housing Management
Intensive Housing Management
Support Solutions UK is immensely successful in securing enhanced Housing Benefit revenue for nonprofit providers of housing support and social care.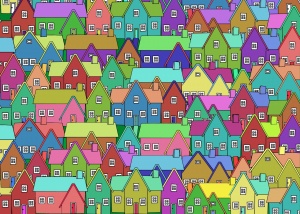 Housing Revenue
We are the UK's best known and most successful organisation involved in assisting our clients to enhance their levels of Housing Benefit entitlement through the Exempt Accommodation rules and the provision of Intensive Housing Management services to people with additional needs. The work that we have done has enabled very many organisations to maintain, develop and enhance the services they provide to people with additional needs. In the face of a very challenging funding environment this has become an alternative means of funding supported housing.
In November 2016 the UK Government announced that it had quantified the amount of enhanced Housing Benefit being paid in the UK; it amounts to £2.12bn pa. This funds Intensive Housing Management. Support Solutions UK has been instrumental in creating that pot of money to help with funding supported housing.
In August 2018 the UK Government confirmed that funding for supported housing (including sheltered and extracare housing) will continue to be met through the welfare benefits system. This is a vindication of the approach we've taken since 2005 of reinventing Intensive Housing Management and ensuring that eligible costs are met by enhanced Housing Benefit. Please see our Briefing on the UK Government's recently announced position on this.
We work in such a way as to ensure that the interests of local authority funders are prioritised at the same time as enhancing the revenue our provider clients need to provide services to people with additional needs. This applies to supported and sheltered housing and general needs accommodation.
We have authored and published numerous Briefings on Exempt Accommodation, Intensive Housing Management & funding supported housing and we frequently run well-attended and highly regarded learning and development events and conferences on this and related issues.
Negotiating enhanced Housing Benefit for Intensive Housing Management remains a key part of what we do. It is very much in the interests of people with additional needs, the Providers that work with them and the local authorities within which they work to ensure that reasonable, well-founded enhanced Housing Benefit claims are made where appropriate & eligible. To enquire please contact us directly.
One of the key features of our service is that we only charge if we achieve an increase in Housing Benefit revenue.
Tribunal Work
We have been increasingly in demand to represent claimants at Housing Benefit Tribunals and have been very successful in doing so. This comes as a consequence of many years of experience and an unrivalled knowledge of how Housing Benefit works within the context of Exempt & Specified Accommodation and of the much wider Housing Benefit regulatory framework.
When we work with Providers to review, negotiate and optimise their Housing Benefit claim structures we do so in a non-adversarial way and preclude the need for Tribunal processes; however, they do occur as the exception rather than the norm and we have a really excellent record in representing claimants when they do occur.
How to Fund Housing Support and Social Care Sevices Extremely informative, excellent speaker. Alison Halstead - Riverside ECHG