With the summer months starting to fade behind there are growing concerns to those who may have to face the winter months without a roof over their head.
A Homeless Link survey of winter shelters indicates that last year people seeking emergency shelter was one of the highest. However due to changes of welfare benefits ma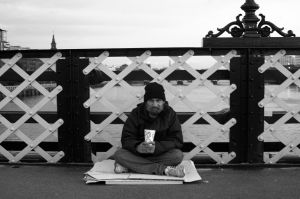 ny homelessness services may be unable to cope with the demand they will find this year. This is because one third of winter night shelters were part-funded by housing benefit last year, however a court's decision that night shelters should not be able to automatically claim housing benefit on behalf of homeless clients now risk closing off a crucial funding stream for homeless services.
Temporary shelters found that they had to remain open for a longer period of time throughout winter last year; meaning they were able to help and support a larger number of rough sleepers and help them obtain the help and support they needed. This is shown through the increase in assessments and referrals meaning that individuals were given the support they need to move on from homelessness and work towards independence.
Whilst some positive improvements have been made to help those who found themselves homeless, it is yet to become widespread throughout the country. A quarter of people who sought help last winter were unknown to local services which suggests that a large number of homeless people are remaining hidden throughout the year. What is more worrying is that 50% of people accommodated by shelters have ended back on the streets when moving out. This highlights how important providing rough sleepers with support and long-term help is the way to end the cycle of rough sleeping.
If you do find someone sleeping rough this winter report it to StreetLink who have a telephone line and website available across Enlgand which enables the public to alert local authorities of rough sleeper in their area.