The government's reform of the UK's benefit system, universal credit, is to be fully rolled out across the whole of the North West from June.
Some areas across the country are already using this new system, which the government claims will bring £35bn of benefits to the economy when it is fully rolled out.
As part of the new system, the government has pledged more equipment for jobseekers to search for work online and transform the relationship between claimants and their jobcentre adviser to focus their search for work, reports 24dash.
As of June jobcentres across the North West will slowly come "online" until the whole region is covered.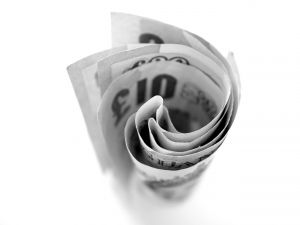 Minister for Welfare Reform Lord Freud said: "We now have 10 sites successfully running universal credit in England, Scotland and Wales and the next step is to open the new benefit to claimants across the North West – as part of our safe and secure roll-out. Universal credit is helping to ensure that work pays and is part of the government's long-term plan to get more people into work and off benefits."
Bob Taylor, CEO of the First Ark Group, which includes Knowsley Housing Trust, one of the housing associations that will see housing benefit paid directly to its tenants under the roll out, said: "Although the expected roll out of universal credit has been widely acknowledged, it is the time between press release and roll out that is surprisingly quick. This will worry significant numbers of claimants who may be affected and who are already struggling with previous changes in benefits and how have literally been struggling to live. Communication between the DWP and local authorities is essential to make sure we know who is affected and who is not so that those people can understand what it will mean for them. The speed of the roll out is likely to cause significant problems for many organisations in readying their teams to actually cope with the requirements and do their best to make them work. One of the key points about universal credit is about encouraging people into work and the statement we hear time and again about the commitment to make work pay. If the government is really committed to making work pay it should implement the living wage as a replacement for the minimum wage across the UK with immediate effect."
Sue Ramsden, National Housing Federation policy leader, added: "Housing associations working in the North West need a clear timetable for universal credit roll out so they can work with tenants to prepare. Although we now know the probable areas for the next stage of roll out there is still no clear indication of where and when tenants will be affected. The federation fully supports the need to 'prove before you move' on universal credit and DWP and housing association partners must be confident that systems are working before bigger numbers and more complex claims come in."
What do you think of this? Tweet us your comments @suppsolutions