A court has heard that the process for Work Capability Assessments (WCA) are too difficult for many to navigate.
This is following a legal challenge won by two people with mental health problems against the government's assessments for the sickness benefits.
Two people with mental health problems have taken the case to court as they have said the system discriminates against them.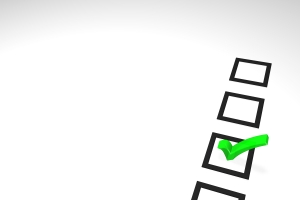 This is because people who have conditions such as theirs may lack insight can struggle to gather the right documents needed for a successful claim, such as doctors' reports.
They put forward that where a claim is from someone with a mental health problem, it should be the government's responsibility to seek additional medical evidence.
Judges at the Upper Tribunal have ruled that the WCA gives a substantial disadvantage to those with mental illness, autism and learning difficulties, as the process is too difficult for many to navigate.
Charities have called for the government to suspend the use of WCA for the people they work with until it is improved.
UK charities Rethink Mental Illness, Mind and the National Autistic Society intervened in the case to provide evidence based on the experiences of their members and supporters.
Mind's chief executive Paul Farmer said:
The judgment is a victory, not only for the two individuals involved in this case, but for thousands of people who have experienced additional distress and anxiety because they have struggled through an assessment process which does not adequately consider the needs of people with mental health problems.
Mark Lever, chief executive of the National Autistic Society (NAS) said:
Now that the tribunal has ruled that the work capability assessment process disadvantages people with autism, the government must stop putting them through it until a more equitable system is in place.
Those who devised this process failed to understand the complexities of conditions like autism. People with autism can struggle to understand and articulate how their disability affects them – which is just what this current system requires them to do, by placing the burden on them to collect their own evidence.
Making people with autism jump through these hoops was only ever setting them up to fail.
The Department for Work and Pensions (DWP) says there are safeguards in place and it will appeal against the ruling, but would like to continually work with the charities involved to help improve the service for people with mental health problems.
A DWP spokesperson said:
We disagree with today's ruling and intend to appeal. We believe we have made – and continue to make – significant improvements to the WCA process for people with mental health conditions.
Work Capability Assessment (WCA)
The tests have been introduced in 2008 to determine whether a person is fit for employment. They are carried out by the government, and are used to measure a person's entitlement to Employment and Support Allowance (ESA).
20,000 people are assessed each week for ESA in England, Wales and Scotland and over a third of these people are claiming primarily for mental health problems. This means that tens of thousands of people each month are going through a process that could be putting them at a disadvantage.
Since the WCA was introduced in 2008 about 40% of those found fit for work, through the assessment, have appealed against the decision, and about 40% of those appeals have succeeded. These appeals cost the state about £50m a year, and the tribunals service has had to increase staff levels to try to cope with a mounting backlog of cases.
Under the current system, claimants have to provide themselves evidence from a professional such as a GP or social worker. There is no obligation for the DWP to collect this evidence for vulnerable claimants, apart from in exeptional circumstances.